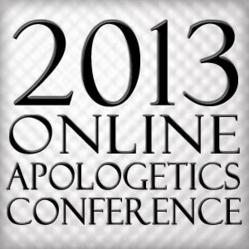 Holmen, Wisconsin (PRWEB) April 21, 2013
Athanatos Christian Ministries 2013 Online Apologetics Conference begins today and runs through April 23rd. This marks the fourth year for the popular online conference. Today's opening day sessions are free for participants, with day 2 and 3 requiring paid registration.
The theme for the 2013 Online Apologetics Conference is "A Defense of the Faith is a Defense of Life". ACM's online conference will probe the connections between a pro-life worldview and a Christian worldview and call upon Christian apologists to be ready to defend life with the same level of preparedness that they defend the faith. It will call upon Christians everywhere to see a pro-life worldview as an integral part of their Christian faith and act accordingly.
Opening day speakers and topics include:
Mark Riser — "Behind Marble Walls: A layman looks at the Supreme Court and the story of Roe v. Wade"
Greg West — "Community Apologetics: What it is, why it's needed, and how you can help."
Letitia Wong — "The Measure of a Man– The Rationale Behind the Pro-life position"
Nick Kaminsky — "Church Control or Birth Control': Margaret Sanger's Anti-Catholic Propaganda"
Glenn Jones — "A Reformed Perspective on Suffering, Evil and God's Sovereignty"
Jamie Greening — "Not a Burden–How Church Can Reinforce the Value of Children"
ACM has previously announced the goals of the 2013 Online Apologetics Conference:

Highlight the historical connection between genuine human rights and liberties and the broad acceptance of the Christian worldview…and the converse.
Observe that beliefs tend to automatically lead to actions based on those beliefs, and call attention to the importance of having well-reasoned, well-evidenced beliefs.
Raise awareness of the fact that those with a Christian worldview tend to have 'pro-life' attitudes and perspectives and argue that consequently, the defense of that worldview, that is, Christian apologetics, has an important role to play in defending Life.
Draw a clear connection in the minds of attendees between the Gospel and life issues and take aim at the notion, often held by Christians themselves, that topics such as abortion, euthanasia, embryonic stem cell research, assisted suicide, human cloning, etc, are 'political' issues where 'religion' has no business involving itself.
Other featured speakers at the 2013 Online Apologetics Conference are: Dr. Gary Habermas, Dr. Ryan MacPherson, Dr. Angus Menuge, Derek Elkins, Dr. Holly Ordway, James Agresti, Greg Koukl, Jason Jones, Anthony Horvath and featured keynote speaker, Steven Mosher. This year's conference will also have guest lectures by Jamie Greening and Nick Kaminsky.
Participation for the opening day is free, but requires online RSVP. Participants can also register for the entire conference through the conference website.