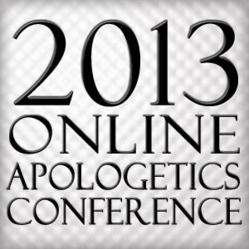 Holmen, Wisconsin (PRWEB) April 18, 2013
Athanatos Christian Ministries 2013 Online Apologetics Conference announces that noted author and apologist, Dave Sterrett, will be speaking on "The Fatal Fallacies: An examination of scholarly pro-abortion arguments and how you can refute them"" at the 4th Annual Online Apologetics Conference, scheduled to be held on April 21-23, 2013. The previously announced theme of this year's conference is "A Defense of the Faith is a Defense of Life".
Dave Sterrett is the author/co-author of six books, including the Christian best-seller, "I Am Second" (Thomas Nelson, 2012), and "Why Trust Jesus?" (Moody, 2010). Sterrett has loved and ministered to hundreds of youth leaders in Africa, orphans in Russia and hopeless young women walking into abortion clinics in America. Sterrett is an evangelist and apologist for a new generation. He teaches philosophy, theology and liberal arts at San Diego Christian's honor program, Rivendell Sanctuary in Minnesota. CNN, USAToday, and CBN are some of the major media outlets that have mentioned Sterrett's books, ministry or life. Dave has taught, equipped and preached through evangelistic organizations including I Am Second, Liberty University, Josh McDowell Ministry, and Prestonwood Christian Academy. Sterrett has co-authored four books with Josh McDowell. Dave graduated with honors from Southern Evangelical Seminary with a M.A. in Apologetics and is finishing his M.A. in Philosophy at the University of Dallas. As a pro-life leader, Dave serves on the national board for 40 Days for Life.
ACM has announced the following goals of the 2013 Online Apologetics Conference:

Highlight the historical connection between genuine human rights and liberties and the broad acceptance of the Christian worldview…and the converse.
Observe that beliefs tend to automatically lead to actions based on those beliefs, and call attention to the importance of having well-reasoned, well-evidenced beliefs.
Raise awareness of the fact that those with a Christian worldview tend to have 'pro-life' attitudes and perspectives and argue that consequently, the defense of that worldview, that is, Christian apologetics, has an important role to play in defending Life.
Draw a clear connection in the minds of attendees between the Gospel and life issues and take aim at the notion, often held by Christians themselves, that topics such as abortion, euthanasia, embryonic stem cell research, assisted suicide, human cloning, etc, are 'political' issues where 'religion' has no business involving itself.
Registration is still open for the 2013 Online Apologetics Conference. Cost for individuals is $30 and a church/small group registration rate is also available.