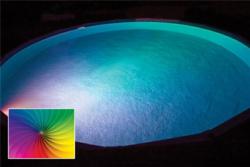 St. Paul, Minnesota (PRWEB) June 26, 2013
PcPools, one of America's leading direct marketers of above ground pools and pool supplies for residential and commercial pool owners, announces that it is an authorized dealer for Smartpool®. PcPools proudly recognizes Smartpool®'s status as one of the premier manufacturers of high quality automatic pool cleaners, solar heating options, and pool equipment – a status Smartpool® backs up by offering a manufacturer's warranty on all of its products. Smartpool®'s offering also includes pool safety devices, pool lights, and saltwater chlorination systems.
Marketing Director Steven Anderson had this to say: "PcPools has been a leading retailer of Smartpool® products for approximately 10 years, and is proud to be an authorized dealer. We always strive to maintain a premier selection of automatic pool cleaners, solar heating options, and pool equipment, and Smartpool®'s offering is a perfect example of that."
Smartpool®'s Pool Lighting options such as the Nitelighter® Multicolor Underwater Lighting System and the NiteBrite™ 35 Watt Underwater Lighting System are excellent pool light options for above ground pool owners. PcPools is pleased to offer quality Smartpool pool products like these to its customers as an authorized dealer.
About PcPools
PcPools is one of America's leading multi-channel direct marketers of swimming pool supplies and equipment to the residential and commercial markets in the United States. Founded in 2000 by a leading executive in the pool supplies industry, it has since been dedicated to providing residential and commercial pool owners with high quality swimming pool supplies and equipment at warehouse direct prices. PcPools' product line – all of which is sold through our catalog and internet channels – includes above ground pools, automatic pool cleaners, pool liners, pool heaters, pool chemicals, pool covers, and other pool accessories. PcPools' strong relationship with leading pool supply manufacturers and distributors creates a truly unique combination of quality product at excellent value for its customers.
About Smartpool
Smartpool®, headquartered in Lakewood, NJ, is a leading manufacturer of swimming pool equipment across the United States. The wide variety of Smartpool products consists of robotic cleaners, pool safety equipment, pool lighting products, solar heating products, and saltwater chlorination products.