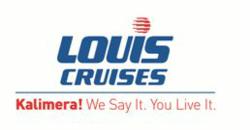 This cruise itinerary offers a rare opportunity for all those interested in the history of the Christian faith to relive parts of Apostle Paul's journey, and literally follow in his footsteps
Miami, FL (PRWEB) January 31, 2013
LOUIS CRUISES, the leader in 3, 4 and 7 day Greek Islands and Turkey cruises, is pleased to unveil an exciting new cruise itinerary, introduced under the name "Pilgrimage Voyages" that invites travelers to share a voyage of religious discovery to Thessaloniki, Kavala, Istanbul, Dikili, Ancient Ephesus, Patmos, and Syros – locations holding strong relationships with history and Christianity.
The scheduled departures of the 7-day cruise itinerary "Pilgrimage Voyages" include: October 18th and October 25th of 2013. Sailing from the port of Lavrion in Athens, Greece, this faith-based travel cruise program takes travelers to explore destinations rich in history and religious significance starting with Thessaloniki and Kavala in Greece; then cruising on to Istanbul, Dikili, Kusadasi in Turkey; before heading to Patmos and Syros in Greece; then back to Athens.
In Thessaloniki, travelers will visit the ancient walls, the House of Jason and the Agora before delving into Veria. Next it's on to tour Kavala (biblical Neapolis), Philippi and the Baptistery of Lydia. Participants will enjoy a worship service on the river where Paul's first European convert, Lydia, was baptized. In Istanbul, pilgrims will explore Hagia Sofia, Topkapi Palace and the Blue Mosque. The next stop on this inspired faith-based travel program is Dikili where travelers will discover the treasures of Pergamon. Visitors will experience Ancient Ephesus in Kusadasi and take-in the spiritual peace at House of Virgin Mary. Patmos awaits as the next cruise port to reveal its imposing history with visits to two UNESCO World Heritage Sites: The Monastery of St. John the Theologian and the Cave of the Apocalypse where St. John the Divine dictated the Christian scriptural Book of Revelation.
"It has been nearly 2000 years since the Apostle Paul set out from the Holy Land on a journey that was to play an immeasurable role in the dissemination of Christian ideas and the establishment of Christian communities. This cruise itinerary offers a rare opportunity for all those interested in the history of the Christian faith to relive parts of Apostle Paul's journey, and literally follow in his footsteps," said Nicholas Filippidis, Director of Product Development in North America for Louis Cruises.
The sense of fulfillment and understanding acquired from participating in this soul searching, eye-opening cruise tour cannot be acquired from books or movies, to actually follow the journey of the Apostle Paul, on the paths that he took, to view the archeological sights and relive his life in your heart and soul is a blessed educational faith-based travel tour.
With 25 time-honored years in cruising throughout the Mediterranean and 78 years of award winning history in tourism, Louis Cruises offers an unparalleled cruise experience onboard its celebrated fleet of destination-friendly cruise ships.
Louis Cruises takes extra care to design itineraries that include the best ports in their best seasons allowing ample time to enjoy their uniquely individual charms coupled with meticulously planned shore excursions for a truly insightful look into each destination. The line's vessels transport passengers, both literally and figuratively, to the lands of philosophers and dreamers -- from the grandeur of Ancient Greece and the legendary Greek Isles to the treasures of Turkey and beyond. Sailing with Louis Cruises, travelers can expect a complete destination experience, timely arrivals, flexible and imaginative itineraries, smooth embarkation and disembarkation, fascinating shore excursions, and unparalleled Greek hospitality for a lifetime of enriching memories.
Louis Cruises' itineraries can be booked on-line at LouisCruises.com or through most major tour operators in the U.S. and Canada that pay commissions to travel agents and offer the convenience of one stop service for air/land and cruise services (commissions offered by tour operators may vary). For further information or to order the company's brochure call (877) 568-4787, send an e-mail to cruising(at)louiscruises(dot)com or visit the company's web site at: LouisCruises.com.
About Louis Group:
Louis Group was founded in 1935 and has over the decades evolved into a leading tourism, hospitality and travel group in the Eastern Mediterranean. Louis Hotels owns and manages 19 four and five star hotels in all of Cyprus' resorts, including the Hilton Park Nicosia and the Greek islands of Corfu, Zante, Crete, Mykonos and Rhodes. With a fleet of five cruise ships, Louis Cruises sails from Piraeus, Istanbul and Kusadasi to the Greek islands and Turkey's most enticing destinations. For more information on Louis Group and its subsidiaries, please visit our websites at: LouisHotels.com, LouisCruises.com and MykonosTheoxenia.com.