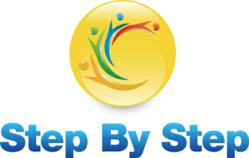 Because of the lack of service in the Philippines, it's difficult for Filipino families to find qualified professionals to conduct comprehensive assessments and make accurate diagnoses.
Columbus, Ohio (PRWEB) February 21, 2013
Step By Step, Inc. a highly regarded nonprofit autism treatment center serving children, adolescents and adults with developmental disabilities, announced today that it has partnered with Special Learning, Inc., a global autism solutions company, and Integrated Montessori Center, a school that serves children in the Philippines, to provide comprehensive assessment services for those affected by autism spectrum disorder and other developmental disabilities from February 27 through March 7 in Manila.
Through the joint program, Step By Step, a U.S.-based autism provider of therapy and treatment services is sending a team of board certified behavioral analysts to the Philippines to provide comprehensive diagnostic and assessment services that will aid in the diagnosis of children affected by autism.
The assessment program is open to children from age 2 to young adolescents. Step By Step's clinicians, including executive director, Michele LaMarche, BCBA, will conduct Western-based assessment services in Manila, where it is difficult to get access to qualified professionals to properly assess the skills level of individuals and provide accurate diagnoses of autism. Step By Step expects to conduct assessments for about 50 children during the two-week clinic, according to LaMarche.
"There's a large gap in services that we'll be able to fill for underserved children and families affected by autism and other developmental disabilities in the Philippines," LaMarche said. "Through these assessments, we'll be able to better determine the level of need and provide guidance in implementing appropriate treatment plans."
Along with Step By Step, Special Learning and Integrated Montessori Center are currently in the process of finalizing a long-term program that will bring special education classrooms to the school, as well as one-to-one intensive behavioral intervention using the methods of applied behavioral analysis (ABA) therapy.
There are more than 21 million students in the Philippines and an estimated 13 percent of those have special needs. Out of these individuals only about 500,000 are properly diagnosed, and many are left not knowing what their real disorders are, let alone what treatment options are available.
"Because of the lack of service in the Philippines, it's difficult for Filipino families to find qualified professionals to conduct comprehensive assessments and make accurate diagnoses," said LaMarche. "Many families spend precious time seeking out additional referrals instead of getting a treatment plan and the early intervention that has proven to be most successful in treating individuals with autism spectrum disorder."
Each of the organizations recognize this deficiency, which is prompting them to establish a partnership to provide a better chance for Filipino children who are in need of special services, such as complete and thorough assessment for ASD and a comprehensive treatment program to support the diagnosis.
Assessments are 90 to 120 minutes and will include evaluations of:

Autistic symptoms
Adaptive behavior
Early development
Medical status
Academic and problem solving skills
Problematic behaviors
Language skills
The cost of assessments will be $115, or 4,500 pesos. They will be conducted on the fourth floor of the 4th Floor Integrated Montessori, Burbank Tower, California Garden Square, Libertad St., Mandaluyong City.
To schedule an assessment or to discuss program particulars, email contact(at)special-learning(dot)com. In the Philippines, call 63 917 5635594. For more about Integrated Montessori Center, visit http://www.integratedmontessori.edu.ph.
Step By Step serves children, teens and adults throughout the greater Columbus, Ohio, metro area. For more information about Step By Step, call 614-436-7837 or visit http://www.stepbystepacademy.org.
About Step By Step, Inc.
Step By Step (SBSA) is a private, nonprofit treatment center for individuals with autism spectrum disorder (ASD). Using its continuum of care model, it offers a range of services, including center-based programs, direct services for the community and partnerships with local school districts, designed to diagnose the nature and extent of the condition and provide the appropriate treatment and environment across the spectrum for children, adolescents and young adults. SBSA employs the evidence based methods of Applied Behavior Analysis (ABA) and incorporates the use of technology-based systems and training throughout its best practices treatment model to bring individuals with autism to their highest potential. In addition, SBSA serves as a research, development and testing site for the adaptation of mobile devices as teaching tools. In 2011, SBSA was chosen as a winner of the Groundwork Group's Non-Profit CreativITy awards for its excellence in using information technology to carry out its mission. Follow Step By Step on Facebook, http://www.facebook.com/stepbystepacademy, and Twitter, https://twitter.com/SBSA_Ohio.
About Special Learning
Special Learning is the leading global provider of autism and Applied Behavior Analysis (ABA) solutions. Special Learning designs mobile applications and educational resources based on clinical evidence-based research to ensure that every person diagnosed with Autism Spectrum Disorder (ASD) is capable of attaining an abundant and fulfilling life. Through its comprehensive web portal, Special Learning provides the global autism community with a range of ABA training and educational products, web-based and downloadable tools and professional services to empower parents, teachers and providers so that they can help individuals with autism move up the skills spectrum intuitively, successfully and affordably. Follow Special Learning on Facebook, http://www.facebook.com/speciallearning, and Twitter, https://twitter.com/speciallearning.
About Integrated Montessori Center
IMC is a 20-year provider of excellent academic program through the "Prepared Environment." It provides the best quality education essential to the "whole man concept" of positively developing the students academically, emotionally, mentally, socially, psychologically and spiritually.