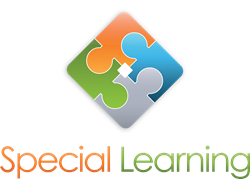 We're developing the study to determine of the effectiveness of non-traditional therapies for those affected with autism.
Chicago, Illinois (PRWEB) February 12, 2013
Special Learning, Inc., the leading global provider of comprehensive autism solutions for the autism community, announced today it is seeking participants for a new free 10-week study to determine the effectiveness of complementary alternative medicines (CAM) in treating symptoms of autism spectrum disorder (ASD). Under the direction of Dr. Kristina Chung, founder of Balancing Point Center for Wellness, a strategic partner of Special Learning Inc., the study will employ the use of acupuncture, Craniosacral therapy and chiropractic as nontraditional approaches to treating patient volunteers with ASD.
The CAM study begins in March and focuses on measuring the changes in the physical, mental, emotional and behavioral areas with a special focus on emotional/social challenges, gastrointestinal disorders and sleep dysfunction.
Acupuncture and chiropractic have been shown to benefit or relieve certain symptoms of autism. CranioSacral works for autism (and other behavioral and emotional issues) by restoring the autonomic nervous system's flexibility and adaptability, enhancing the flow of blood and fluids throughout the body; and improving the internal environment for the brain, spinal cord and central nervous system.
Dr. Chung will be leading the study, and along with Special Learning, will publish the findings upon its completion. Services will be provided at Balancing Point Center for Wellness clinic located at 4753 N. Broadway, Suite 101, in Chicago. Each study participant will undergo two 30-minute sessions, comprised of acupuncture, Craniosacral therapy and chiropractic, twice a week for the duration of the study.
Special Learning and Balancing Point are recruiting 20 participants for the study. Study participants must meet the following criteria:

Participant resides in the Chicagoland area.
Participant is diagnosed with autism spectrum disorder (ASD).
Participant is between the ages of 5 and 10.
Participant is able to communicate.
Participant is on limited or no medication and supplements.
Participant is not currently undergoing any other alternative therapies or changes to treatment.
A parent or guardian is required to accompany a child during the sessions and must complete a daily journal provided by Special Learning to document their experiences with the study.
"Because we're committed to providing superior outcomes for individuals with autism and using the most up-to-date evidence-based solutions and processes, we're developing the study to determine of the effectiveness of non-traditional therapies for those affected with autism," said Karen Chung, founder and chief executive officer of Special Learning. "Balancing Point will use research-based treatment protocols proven to be safe and effective to develop and implement individualized, holistic treatment programs for individuals with autism."
Autism is fast becoming one of the most prevalent disorders affecting children, with an estimated one in 88 currently estimated to be diagnosed. The popularity of alternative treatments continues to rise among families affected by autism, as parents try experimental therapies in an effort to provide a better quality of life for their children.
Through the study, Special Learning hopes to develop a model for delivering a system of outcomes-based, complementary and integrated care that works closely with conventional treatment protocols and Applied Behavior Analysis (ABA) therapies to positively impact the lives of people with autism.
Those interested in participating in this study, please contact jroumeliote(at)special-learning(dot)com to receive the application materials.
For more information about Special Learning, visit http://www.special-learning.com.
About Special Learning
Special Learning is the leading global provider of autism and Applied Behavior Analysis (ABA) solutions. Special Learning designs mobile applications and educational resources based on clinical evidence-based research to ensure that every person diagnosed with Autism Spectrum Disorder (ASD) is capable of attaining an abundant and fulfilling life. Through its comprehensive web portal, Special Learning provides the global autism community with a range of ABA training and educational products, web-based and downloadable tools and professional services to empower parents, teachers and providers so that they can help individuals with autism move up the skills spectrum intuitively, successfully and affordably. Follow Special Learning on Facebook, http://www.facebook.com/speciallearning, and Twitter, https://twitter.com/speciallearning.
About Balancing Point Center for Wellness
Balancing Point Center for Wellness is one of Chicago's leading integrated wellness, pain management and fertility clinics. The practice utilizes the best of Eastern and Western medicine to provide holistic, balanced and customized treatment for each and every patient. As an innovative leader in the industry, Balancing Point utilizes its expertise to create well-rounded, evidence-based programs to meet the underserved needs of the market.
###