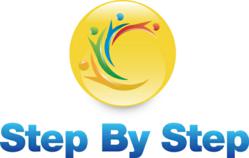 We are pleased to offer a program that will allow individuals with ASD to access appropriate treatment options outside of the traditional school year.
Worthington, Ohio (PRWEB) April 16, 2013
Step By Step, Inc., the highly regarded nonprofit autism treatment center serving children, adolescents and adults with developmental disabilities, announced today that it will be offering an intensive summer program for children and adolescents with Autism Spectrum Disorder (ASD) as part of its ongoing commitment to providing best outcomes for the autism community. The program, slated to begin in late June or early July, takes the Central Ohio non-profit's services one step further by providing its renowned treatment services through a summer program designed for individuals who are unable to access behavioral health services throughout the school year.
As part of Step By Step's Intensive Summer Program, children with ASD and other developmental disorders will have access to a comprehensive mental health support team comprised of a Certified Behavior Analyst, Social Worker, and Behavior Technician. Additional support treatment services may be provided by a Psychologist and/or Psychiatrist if recommended.
Step By Step's intensive summer program will provide your child or adolescent with up to 30 hours a week of intensive behavioral intervention for up to 6 weeks.
Using evidenced-based practices and principles of Applied Behavior Analysis (ABA) therapy to reach treatment goals and objectives, this program is designed to:

Target the reduction of severe challenging behavior which acts as a barrier to a child or adolescent's ongoing learning; and
Increase a child's skills in areas that they lack.
"Children and adolescents with ASD necessitate additional therapies and treatment to develop skills that allow them to function successfully in their environments," said Michele LaMarche, BCBA, Executive Director of Step By Step. "We are pleased to be able to offer a program that will allow individuals with ASD to access appropriate treatment options outside of the traditional school year."
In addition, Step By Step will be offering counseling services to those families whose child or adolescent participates in the Intensive Summer service in order to best meet everyone's needs.
The Outpatient Behavioral Clinic (OBC) offers all children, adolescents, adults and families rapid access to mental health services. Services offered by the OBC include:
Psychiatric Medication
Counseling
Home and School-Based Behavioral Support
Psychological Testing
"At Step By Step, we take a comprehensive approach to treating the effects of autism, not just on the individuals, but on families as well," said LaMarche. "Through the Outpatient Behavior Clinic, families of individuals can access the additional support they need to better help their loved ones achieve success."
Step By Step, a private non-profit agency, has specialized in serving individuals diagnosed with Autism Spectrum Disorder (ASD) for over 10 years. Step By Step continues to reach out to the broader community providing the same service not only in the public school system, but also in the homes of these families.
Step By Step serves children, teens and adults throughout the Greater Columbus, Ohio Metro Area. For more information about Step By Step, call 614-436-7837 or visit http://www.stepbystepacademy.org.
To learn more about the Intensive Summer Program, contact admissions at (614) 436-7837 Ext. 203 or write to treddy(at)stepbystepacademy(dot)org.
About Step By Step, Inc.
Step By Step (SBSA) is a private, nonprofit treatment center for individuals with autism spectrum disorder (ASD). Using its continuum of care model, it offers a range of services, including center-based programs, direct services for the community and partnerships with local school districts, designed to diagnose the nature and extent of the condition and provide the appropriate treatment and environment across the spectrum for children, adolescents and young adults. SBSA employs the evidence based methods of Applied Behavior Analysis (ABA) and incorporates the use of technology-based systems and training throughout its best practices treatment model to bring individuals with autism to their highest potential. In addition, SBSA serves as a research, development and testing site for the adaptation of mobile devices as teaching tools. In 2011, SBSA was chosen as a winner of the Groundwork Group's Non-Profit CreativITy awards for its excellence in using information technology to carry out its mission. Follow Step By Step on Facebook, http://www.facebook.com/stepbystepacademy, and Twitter, https://twitter.com/SBSA_Ohio.
###