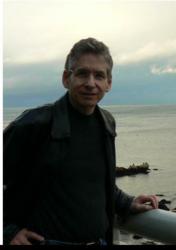 S&S Radio furthers our educational mission
Washington, D.C. (PRWEB) April 30, 2013
Security and Sustainability Radio announced that over 5,600 people listed to its first three live broadcasts and archived recordings since launching on March 7, 2013.
S&S Radio is an online talk show featuring live interviews with global experts on the impacts to society from climate and other disruptions to natural systems. The audience can call in to talk to the hosts. Dr. Edward Saltzberg Managing Director of the station's parent, the Security and Sustainability Forum, conducts the interviews.
The initial broadcasts covered the following topics.
1. Solar Energy's Coming of Age - with Solar Expert Dave Buemi
In the past 24 months, PV solar energy costs have dropped while performance has increased significantly. Also, 3rd party ownership and leasing business models can eliminate upfront capital costs while shortening the return on investment. Dave lead business development for solar leader Gehrlicher Solar America Corp.
2. The Sustained Climate Assessment - with Jim Buizer
The Sustained Assessment is a recommendation in the draft National Climate Assessment released by the US Global Change Research Program.Jim Buizer, a lead author of the report, discusses the importance of this critical recommendation.
3. A Conversation with America's Waterway Founder, Anne Lewis
America's Waterway, advocates a National Dialogue for the future of the Mississippi River to build unified, holistic approaches to the great American watershed.
"S&S Radio will host interviews about important current issues and long-term threats to the security of mankind. Issues of food security, availability of clean water, extreme weather events, wildfires, etc., and the instability and conflict they cause are the primary focus of the interviews. The response so far, measured by the number of people who have listened to the initial interviews, have far exceeded our expectations," said Dr. Saltzberg.
About Security and Sustainability Radio
S&S Radio is a division of the Security and Sustainability Forum, a public interest organization that produces free educational events about addressing the social threats from disruptions to natural systems. Our core products are free webinars featuring global experts on these topics. Our archived recorded videos are used for by schools and colleges for curriculum enrichment and for a variety of other educational purposes. The archive can be accessed through a free SSF membership. Register at http://www.ssfonline.org.