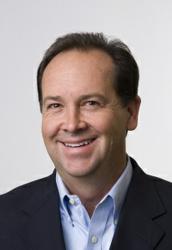 Statêra can show your company how SharePoint platforms can transform businesses and increase business value. - Seth Weddon, Statêra
Englewood, CO (PRWEB) April 17, 2013
Statêra, a leading provider of technology solutions that drive business transformation, delivered presentations on how to leverage Microsoft SharePoint platforms to transform your business at SharePoint Fest in Denver, CO March 18-20, 2013 and SharePoint TechFest in Dallas, TX April 3-5, 2013.
SharePoint Fest/TechFest is the principal technology event for the SharePoint community and includes speeches, demonstrations and question and answer with top SharePoint subject matter experts and partners, including Statêra Inc. Participants learned about new features and functionality in the new 2013 version of the SharePoint platform, and best practices.
Statêra shared its expert knowledge and best practices in its presentation, "Driving Business Transformation with SharePoint 2013," given by Seth Weddon and Alain Paolini in Denver, CO, and "Driving Business Transformation with SharePoint 2013 and Mobility," given by Larry Huebel in Dallas, TX. Statêra team members discussed how SharePoint 2013 offers capabilities spanning Social, Mobile, Business Intelligence and Business Process which together can drive significant business transformation. Statêra representatives demonstrated how these four capabilities have changed the way today's workforce can access information and collaborate with colleagues, highlighting how:

Mobility can allow ubiquitous access to information on any device
Social Business can harness the power and energy enabled people-centric collaboration
Business Intelligence can deliver real-time access to corporate data in order to facilitate strategic and operational decision making
Business Process can create opportunity for simplification, streamlining and speed
"We are excited to showcase our industry expertise in SharePoint platforms, notably in how these platforms can transform businesses and increase business value," remarked Seth Weddon, practice lead for Statêra's SharePoint Practice.
"We are pleased to participate in SharePoint events to showcase our industry expertise in both our Denver and Dallas locations," added Carl Fitch, CEO, Statêra.
About Statêra
Statêra is a leading IT services provider that helps companies to optimize performance by mapping strategic goals and objectives to IT initiatives. With over a decade of experience, Statêra leverages best practices and uses today's top technology solutions to provide powerful insight into your enterprise, solve your mission-critical problems, drive return on investment and transform your business. We are experts in moving our clients to the Cloud, CRM, web and mobile platforms, and collaboration software, as well as custom software applications development. Our IT services, IT project management, strategy consulting and managed cloud services brokerage balance people, processes and technology to get your technology needs met on time and on budget. Headquartered outside of Denver, Colorado, Statêra has local offices in Dallas, Texas; Phoenix, Arizona; Salt Lake City, Utah; and Seattle, Washington, and clients worldwide. Call us at 1-866-697-0266 or visit http://www.Statera.com.