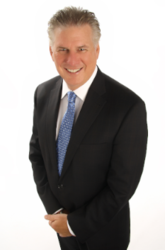 London, UK (PRWEB) January 14, 2013
Mark Kane of InstantBusinessFunding.com has announced he will be holding a new series of webinars to mark the New Year. The webinars aim to cover the subject of business funding and how ordinary people can get access to it.
Many small to medium size businesses in the US mix both personal and business funding sources when they need finance and this can cause a number of problems. Of the estimated 26 million small businesses currently operating in the US around 92% of them use personal credit lines.
Among the problems that mixing personal and business credit can cause are:

Limit on the amount of credit available
Increases risk and liability and the likelihood of personal assets being taken
Higher cost of credit and borrowing
Mark's webinars have been created to share the unique knowledge and insight he has gained into the world of business funding. Through his webinar training series he aims to show business owners how they can get as much business funding as they need without putting their own personal assets at risk. He demonstrates how anyone can apply and be approved for the business credit they need regardless of their personal credit history and how long they have been in business for.
A lack of access to business capital is one of the principal reasons why 50% of small businesses fail within the first three years. Mark's aim it to change that statistic and help business owners get the capital they need to succeed. All of Mark's webinars are free to attend and more information is available from his website.
About InstantBusinessFunding.com
InstantBusinessFunding.com is the brainchild of Mark Kane "America's favourite funding advisor". Mark's company is one of the largest and most trusted providers of small business credit solutions in the US. Mark and his companies have been frequently mentioned in Entrepreneur, USA Today, Inc 500, Black Enterprise & The Wall Street Journal.