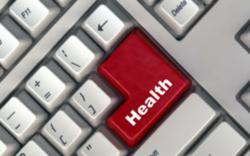 London, UK (PRWEB) January 31, 2013
The healthlearns.net website is now live and available to be viewed on the net. The site aims to be a comprehensive source of information for a number of health topics and issues that affect a huge number of people. Good health and well-being is essential to leading a happy life and the healthlearns.net website has been created to help people find the information they need to be healthy and happy.
Finding reliable and accurate information on the net about health issues can be difficult. There are a huge number of sites on the web offering information about all aspects of health and while some of them are outstanding others are less so. The healthlearns.net website aims to provide clear and concise information that is easy for anyone to understand.
Among the topics covered on the website is acne. While many people regard acne as a minor health problem that just affects teenagers it can be much more serious than that. Many people with acne suffer with it long past their teenage years and it can have a lasting impact on their lives and well-being. The healthlearns.net website has a number of articles regarding the best acne solutions and treatments with more being added to the site each week.
As well as providing information on acne the site also covers another common health concern-diabetes. Diabetes is becoming increasingly common and is a worry for a large number of people and providing clear information on the subject is a priority for the team at the healthlearns.net website.
About healthlearns.net
The healthlearns.net website covers a number of social health topics that are a concern to millions of people. It aims to be a comprehensive source of information for a number of common health concerns including acne solutions, diabetes and a range of other conditions.