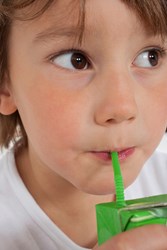 Scranton, PA (PRWEB) September 30, 2013
Scranton Products, a world leader in lockers and bathroom partitions, has taken environmental awareness one step further, now manufacturing its DuraLife and TuffTec Lockers™ with 50 percent post-consumer content as a standard product offering. That means there is no additional cost for this environmentally-friendly alternative.
DuraLife and TuffTec locker boxes (the structural part of the locker) are now manufactured with difficult to recycle products, such as juice boxes and pouches, that are converted into new raw material feedstock. Rather than finding its way into a landfill, this recycled plastic goes through a process that makes it usable.
DuraLife and TuffTec HDPE locker boxes have been tested for wear and tear and are just as durable as the previous product made from virgin plastic material. The lockers stand up to everyday punishment, resisting dents and graffiti and HDPE is naturally resistant to bacteria, odors, mold and mildew. The surface is easy to clean and can be power washed or steam cleaned. Covered by a full 15-year warranty, they will not rust, corrode or delaminate. American-made Duralife and Tufftec lockers are GREENGUARD Children & Schools CertifiedSM for improved indoor air quality and contribute to LEED points. In addition to being made with recycled materials, they are also 100% recyclable. And, since they do not require painting, there are no VOCs.
Duralife is the only line of solid HDPE school lockers that are fully fire-rated (compliant with NFPA 286) for use in corridors and are available in several design options and15 beautiful colors, with a color-throughout formula that resists scratching. Custom color options are also available
Tufftec Lockers are stylish, high performance lockers that offer a broad range of aesthetically pleasing solutions for healthcare, recreation, industry and other applications. They are available in 10 classic colors in one to six tier configurations and cubbies for pre-K and grade schools.
With 50% or more recycled content, Duralife and TuffTec Lockers can help reduce the amount of waste that ends up in landfills and incinerators, decrease energy and greenhouse gas emissions used to produce virgin materials; conserve natural resources and create more U.S. jobs in the recycling and manufacturing industries.
Scranton Products also has 100 percent post-consumer content available for Duralife and TuffTec locker boxes for a nominal fee. For more information about Duralife Lockers, check out the video at http://www.scrantonproducts.com/marketing.aspx and check out both locker products at http://www.scrantonproducts.com.
About Scranton Products:
For more than 25 years our premium brands have led the plastic partitions market setting new benchmarks for the industry in quality and delivery. In fact, Scranton Products is the only manufacturer of plastic partitions that ships in as little as five days. Our well-known brands, including Hiny Hiders®, Resistall™ and Tufftec®, feature the most durable, low maintenance and best looking partitions, lockers and industrial sheet products in the industry. They won't dent, rust or need painting, and because they have color throughout, delamination is not a factor. For more information, visit http://www.scrantonproducts.com