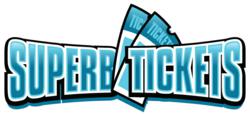 The contest will be played at 5:30 p.m. CDT at the Mercedes-Benz Superdome.
Milwaukee, WI (PRWEB) January 22, 2013
Super Bowl tickets for the most popular event on America's sporting calendar have been selling at a fast clip. The 47th edition of this contest will kick off at 5:30 p.m. CDT. It will take place at the Mercedes-Benz Superdome in New Orleans. The game is regularly watched by more than half of the United States population.
The Mercedes-Benz Superdome has played host to some of America's most prestigious sports events since it opened in 1975. The NFL title game has been played here six previous times. Those contests took place in 1978, 1981, 1986, 1990, 1997 and 2002. The 2002 edition was particularly exciting as the underdog New England Patriots won their first title with a 20-17 win over the St. Louis Rams. Adam Vinatieri nailed a 48-yard field goal as the clock hit zero to win the game for New England. The New Orleans Saints play their home games in this facility.
College football also has quite a history in this building. The BCS national championship game has been played here in 2000, 2004, 2008 and 2012. The best game of that quartet of contests was the 2004 contest as the nearby LSU Tigers took a 21-7 lead and outlasted the Oklahoma Sooners, 21-14. The prestigious Sugar Bowl has been played here since December 1975, and the New Orleans Bowl has taken place in this facility since December 2001. The Tulane University Green Wave has played its home games here since the 1975 season.
The NCAA Final Four has been held here five times, in 1982, 1987, 1993, 2003 and 2012. North Carolina won two of its five titles here (1982 and 1993). The NBA's Jazz played home games here from 1975-79 when they were known as the New Orleans Jazz. Several MLB exhibition games have also taken place at the stadium, including a contest between the New York Yankees and the Baltimore Orioles in 1980 that drew 43,339 fans to the facility.
About Us
SuperbTicketsOnline.com has top seats available for popular sports, theater and concert events taking place throughout North America. In addition to Super Bowl tickets, the organization has Bon Jovi tickets and Taylor Swift tickets available for music enthusiasts to purchase.