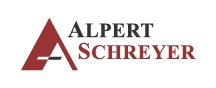 This distinctive honor is given each year to only 5 percent of lawyers in the state of Maryland.
Waldorf, MD (PRWEB) January 07, 2013
In having the distinct privilege of being selected for inclusion on the Super Lawyers list for 2013, Andrew D. Alpert is being recognized for his work as an outstanding legal professional in the area of criminal defense. Mr. Alpert has had the honor of being recognized by Super Lawyers for five years and this prestigious nomination and inclusion honors his work as a criminal defense attorney who consistently strives for exceptional results.
For Michael J. Schreyer, being selected for Super Lawyers for 2013 honors his extraordinary work as an attorney in the area of personal injury law. With a focus on delivering excellent results and providing incomparable legal services to each client, Super Lawyers has selected Mr. Schreyer for inclusion on its esteemed list for the second consecutive year.
Super Lawyers: Recognizing Legal Professionals
Super Lawyers is a rating service of exceptional legal attorneys from more than seventy practice areas who have each attained a high-degree of both professional achievement and peer recognition. Andrew D. Alpert and Michael J. Schreyer were selected for inclusion on the Super Lawyers list through a multiphase rating process, which includes peer nominations and evaluations, independent research, and a rigorous final selection process to honor only the most outstanding legal professionals. The objective of the Super Lawyers list and its comprehensive selection process is to create an inclusive list of attorneys that can be used not only as a resource for other attorneys but consumers in need of legal services as well.
Super Lawyers Magazine features this annual list, which is a publication that is published in all 50 states and reaches more than 13 million readers.
Striving for Excellence in Law
As partners at Alpert Schreyer, LLC, Andrew D. Alpert and Michael J. Schreyer have dedicated their careers to helping those in need of professional legal assistance and continue to strive for excellence both in and outside of the courtroom. Both of these legal professionals have been providing effective legal representation to residents across the state of Maryland for over twenty years and hope to continue combining their passion for helping others with their outstanding legal knowledge to obtain excellent results for each client they have the honor of representing. Mr. Alpert and Mr. Schreyer are pleased to be able to serve Maryland and Washington, D.C. residents from their offices in Bowie, Waldorf, and California in the state of Maryland.