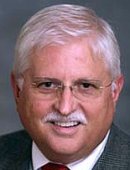 Auburn, AL (PRWEB) May 22, 2013
The newest member of TeethWhiteningforFree.com is Dr. James Sanderson, Jr. of Birmingham, Alabama. A University of Alabama graduate, Dr. Sanderson provides professional dental care to Hoover and its surrounding areas. As a TeethWhiteningforFree.com dentist, he extends complimentary teeth whitening to his patients who visit his office for a routine exam and/or check up. Only a dental professional can decide if the patient's dental health makes them eligible for whitening treatments.
Teeth whitening is an easy way to boost self-esteem and create better first impressions. So, what are you waiting for? Look up Dr. Sanderson today to start your journey towards a whiter and brighter smile. Call his office for an appointment at 205-623-5467, or visit him on the web at http://www.sandentistry.com/
Did you know there are over one million Google searches for teeth whitening a month? TeethWhiteningforFree.com (a/k/a TW4F.com) is a marketing company looking to put patients in contact with dentists in their area. Looking for teeth whitening outside of the Birmingham area? No problem! Find the TeethWhiteningforFree.com dentist in your area by searching a zip code near you.
Anyone can look up the zip code in which they wish to find free teeth whitening, and an exclusive member dentist's information will be provided. In doing this, people get the teeth whitening they want in an area of their choosing.
Next time you think teeth whitening, think TeethWhiteningforFree.com and TW4F.com!
Are you in the Birmingham, Alabama area and searching for a dentist or complimentary teeth whitening? Think Dr. James Sanderson, Jr. and SanDentistry.
Dr. James Sanderson, Jr.
SanDentistry
1633 Montgomery Highway, Suite 5
Hoover, Alabama 35216
205-623-5467
http://www.sandentistry.com/