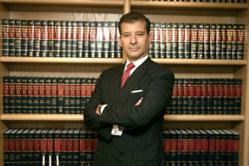 The rebuttal closed by stating that it would be 'unacceptable to state that only a select race and gender has a stranglehold on the pool of qualified applicants as presently demonstrated by the demographic makeup of New York courts.'
New York, NY (PRWEB) April 01, 2013
The New York Law Journal article, "Quest for Diversity Triggers Debate Over Role of Race, Gender in Judicial Selection Process," discussed the selection process concerning the open position in the New York Court of Appeals and the assumption by conservative politicians that it is a "black seat," due to the previous judge being African-American. The letter, according to Wingate, Russotti, Shapiro & Halperin, LLP, asserts that the article was an attack over whether gender and ethnic diversity had a role in judge selection.
According to the law firm, the letter published in the New York Law Journal from the Latino Lawyers Association stated that the article's reporting was unfair and unbalanced. The defense and explanation of the consideration of ethnicity and gender as a factor was placed at the end of the article. Oliva also stated in the letter that the article "shows a bias against the judge and the judicial appointment process which considers gender and diversity as one factor in evaluating candidates."
The rebuttal closed by stating that it would be, "unacceptable to state that only a select race and gender has a stranglehold on the pool of qualified applicants as presently demonstrated by the demographic makeup of New York courts."
Dedication to the Rights of Victims
The New York personal injury lawyers at Wingate, Russotti, Shapiro & Halperin, LLP have been protecting clients since the law firm formed in 1990. The firm partners, including Thomas M. Oliva, have provided numerous clients with the compensation they need in order to recover from losses and trauma as a result of another party's dangerous actions. The skilled and experienced legal representation provided by the firm has not only resulted in recognition for its success, but better lives for numerous clients. Through the law firm's dedication to the wellbeing of injured victims, an accident survivor can recover from his or her losses and move forward with their life.