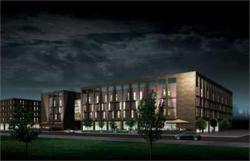 Property priced at 4 ½ times the average earnings is more of a risk than when prices were 3 times more at the start of the 2001 property boom.
(PRWEB UK) 18 March 2013
Colordarcy analysts say that looking at the latest Rightmove figures (released March 18th), it certainly feels like the start of a recovery, however look a little more closely at what is behind the surge in prices and a different picture emerges.
Loxley McKenzie, Managing Director of Colordarcy commented, "There are many theories about what makes a property market boom and what makes a property market bust. The reality is actually quite simple – property investors and buyers need finance and they need it to be easy to obtain.
Yet the banks are still nervous, property priced at 4 ½ times the average earnings is more of a risk than when prices were 3 times more at the start of the 2001 property boom.
The last boom was fuelled by easy finance gained from Self Cert and 100% mortgages. This one is different – it is an artificial boom created by government schemes that cater for one section of the market with the hope that it will kick-start a recovery."
At the moment the UK government's flagship New Buy and other schemes are helping first-time buyers and those with deposits to buy or invest in new homes. Colordarcy analysts point out, however, that buy-to-let investors and those already on the property ladder do not get the same level of help as first time buyers.
Schemes allowing second home buyers in negative equity to invest don't yet exist, leaving a glut of secondary properties languishing on the market. Finance for those who already own UK property is also still hard to come by for all but those with the best credit ratings. This makes it virtually impossible for many 'second steppers' to move.
McKenzie added, "What seems to be happening in the UK is a boom for new properties and a relative slump for secondary properties outside London and the South East."
According to RICS, the number of property sales in the UK is still only half the total seen in 2007.
The danger at the moment is that new developments are already pricing in a rise in UK property prices, opening up a large gap over those on the secondary market.
So as we see a seasonal surge of demand this spring from UK second home buyers who have sat on the sidelines for the past 5 years entering the market and putting their own homes up for sale, there may be a further slump as supply outpaces demand.
The UK government has intervened with the right intentions, however what they may not have foreseen is that they have altered the course of the recovery and only made it easier for developers and first-time buyers according to Colordarcy analysts.
One swallow doesn't make a spring as they say, so a solution will need to be found soon to get those in negative equity and mid-way up the housing ladder moving again.
Looking at the historic figures, and the last major UK recession, it took the better part of seven years before a new expansion phase began and a similar length of time following the early recession of the 1980s.
Colordarcy analysts point out that it has now been five years since the biggest recession in a generation. It would be reasonable to expect that it would take at least a similar length of time as it did following the recession of the early 1990s for a new expansion phase to begin.
This means that aside from the modest 0.2 increases that have been happening outside of London, the UK will probably not see a return to the kind of growth that will turn things around for another two years at least or possibly longer.
Notes to the editor:
Colordarcy is a leading property investment company that specialises in finding positive cash flow investment properties worldwide. Colordarcy investment property portfolio includes some of the best properties for sale in Brazil, Florida, Turkey and the United Kingdom.
For more information, supporting pictures or logo artwork, please contact:
Brett Tudor
PR Manager
Tel: +44 (0) 207 100 2393
Email: press(at)colordarcy(dot)com
Web: http://www.colordarcy.com/