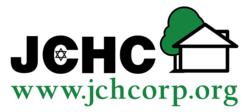 The decision to move to an assisted living residence or hire in-home care can be a difficult one for many older adults and their families
Whippany, NJ (PRWEB) May 16, 2013
The Jewish Community Housing Corporation invites area seniors and their families to Lester Senior Housing Community on Wednesday, May 29 for a free seminar about how Medicaid and certain veterans benefits can help pay for more supportive in-home care or assisted living residency. The seminar will be presented from 7:00 to 8:30 p.m. by Barbara Steinberg of BLS Eldercare Financial Solutions. Light refreshments will be served and advance reservations are requested by calling (973) 929-2725.
Attendees will learn about the options available to military veterans or their surviving spouses, as well as more general information about Medicaid qualifications and coverage. The seminar is geared to individuals concerned about how to pay for full-time or part-time in-home aides or companions so they may age in place, or those who are considering moving to an assisted living residence.
"The decision to move to an assisted living residence or hire in-home care can be a difficult one for many older adults and their families; how to pay for this level of care often makes the decision more complicated or seemingly out of reach," said Steinberg. "However, there are options available to make this necessary care affordable."
Steinberg is a specialist in elder care financial planning, an accredited agent of the Veterans Administration, and author of "Crack the VA: Discover Hidden Benefits for Your Parents." She advises seniors and their loved ones to become aware of who qualifies for Medicaid or VA benefits that can provide the income necessary to defray the cost of more supportive care. Her practice is based in Livingston.
Lester Senior Housing is located at 903 Route 10 East in Whippany on the Aidekman Jewish Federation campus. It is one of four senior living communities in Essex and Morris counties managed by The Jewish Community Housing Corporation of Metropolitan New Jersey (JCHC), which offers seniors a variety of housing options, amenity packages, and a full range of social, cultural, and enrichment activities. For more information visit the JCHC website, call 973-731-2020, or email Lauriel(at)JchCorp.org.
###