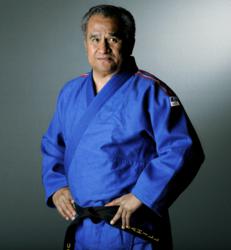 Sports serve society by providing vivid examples of excellence....George F. Will
Redmond, WA (PRWEB) January 17, 2013
Overcoming the debilitating effects of polio at a young age, Coach Cahill picked up his Father's vision of creating champions and started on the path in dedicating his life unknowingly at the time in helping others through sports and in particular Judo.
The word love is not necessarily associated with the word Judo with possibly the exception of "I love Judo." Love in the case of Willy Cahill is about leadership, counseling, passion, time, dedication, sincerity and compassion for his students along with their families and instructors alike.
Cahill's Judo Academy and its principal, Willy Cahill is world famous. Students who have trained under Cahill never forget what the Coach imparted making a life time impression.
The background of his students include surgeons, radiologists, attorneys, chiropractors, law enforcement officers, political figures, business owners, factory workers, retirees, accountants, secret service agents, airline pilots and flight attendants to name a few.
The one overriding characteristics and observation is his love of people and helping to make a difference in their lives with Judo being the common denominator.
Just last week, a member of the 2012 US Paralympic Judo Team and Bronze Medalist Marti Malloy stopped by Cahill's Judo Academy and gave a work-shop to individuals of all ages. What a treat for those who have never met an Olympian and Bronze Medalist.
The Blind Judo Foundation is a non-profit 501©(3) organization that empowers blind and visually impaired children, young adults and our wounded warriors that have become blind or visually impaired, through introductions and training in a sport called Judo for its rehabilitative values. Any questions can be directed to Ron C. Peck at 425-444-8256 or roncpeck (at) blindjudofoundation (dot) org. Donations can be made at http://www.blindjudofoundation.org/donate.php