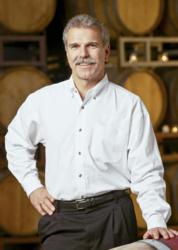 Miramar Beach, Fla. (PRWEB) April 19, 2013
The stars of the wine and culinary worlds will descend upon Northwest Florida at the end of April as Peter Mondavi Jr. and more than 30 major winemakers, along with three of Florida's most prolific chefs, gear up to participate in the South Walton Beaches Wine & Food Festival April 25-28. This four-day extravaganza features more than 800 wines, an extensive culinary village, wine dinners, tasting seminars, cooking demonstrations and live entertainment over four days.
"This is the most impressive gathering of world-class winemakers we've ever had and the addition of the celebrity chefs make this festival the most exciting I've ever been associated with," said Festival Organizer Chan Cox of Wine World.
Mondavi, co-proprietor of Charles Krug vineyard in Napa, will be featured alongside other nationally and internationally recognized wine personalities and industry experts, including Charles J. Chuck Wagner, owner of Caymus Vineyards, Anthony Truchard II of Truchard Winery, KR Rombauer III of Rombauer Vineyards and Joe Davis, winegrower and winemaker of Arcadian Winery, Lompoc, California and many others.
The wine makers will participate in events throughout the weekend including a VIP Tasting, the Grand Tastings and bottle signings.
James-Beard Award-winning chef Norman Van Aken, Giorgio Rapicavoli, recent James Beard Rising Star nominee and Chef Brian Sienbenschuh will bring the culinary star power as they present an exclusive Friday night wine dinner and cooking demonstrations at the Grand Tastings on Saturday and Sunday, April 27 and 28.
A legend in the international culinary world, Chef Norman Van Aken introduced the concept of "fusion," and is the "Founding Father" of New World Cuisine. He was inducted into the prestigious list of James Beard's "Who's Who in American Food and Beverage;" his restaurant "Norman's" was a finalist for the James Beard Foundation's "Best Restaurant in America; " and he has been a semi-finalist for "Best Chef in America." Chef Van Aken has published five cookbooks, the most recent being "My Key West Kitchen," published in 2012, which he will sign at the festival.
On the music side, The Florida Restaurant and Lodging Association (FRLA) is bringing Nashville's top songwriters to the South Walton Beaches Wine & Food Festival. As a continuation of the Endless Summer Songwriters Series, FRLA is proud to sponsor the event that will be held April 25-28 in Grand Boulevard at Sandestin, located along South Walton's picturesque Northwest Florida beaches.
During the Grand Tastings on Saturday, April 27th and Sunday, April 28th, the songwriters will perform and tell stories about their biggest hits written for the stars of the music business, including Rascal Flatts, Faith Hill, Vince Gill and many others.
For a full schedule of events and a complete list of all participating celebrities, go to http://www.sowalwine.com.
ABOUT SOUTH WALTON BEACHES WINE AND FOOD FESTIVAL
South Walton Beaches Wine & Food Festival is an annual charity event held the last weekend of April. The festival features a stunning showcase more than 800 of the best wines the world has to offer. Celebrity wine producers and chefs will present fine wine and food pairings from the world's most famous appellations. The Culinary Village presents the Savor South Walton Culinary Pavilion showcasing a sumptuous array of foods to taste, wines to pair, as well as wine and food seminars and cooking demonstrations. The event is a major fundraiser for Destin Charity Wine Auction Foundation, which benefits children in need in Northwest Florida. For more information, including a list of attending winemakers and to purchase tickets, visit http://www.SoWalWine.com.