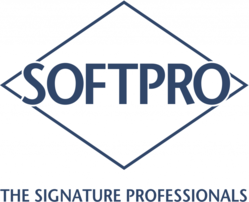 SOFTPRO provided us with a fast and complete electronic signature integration path with SignDoc Mobile.
Westlake Village, CA (PRWEB) April 30, 2013
SOFTPRO is proud to announce that its mobile electronic signature software solution, SignDoc Mobile, is fully integrated in Zenmonics mobile banking platform. Financial institutions can utilize the esignature-enabled account opening module to give customers the ability to complete, review, and electronically sign documents on an iPad.
"Tablets are perfect for new account opening or maintenance processes," says Rodney G. Vesling, President and General Manager for SOFTPRO N.A. "The representative can use the iPad to engage the customer, present the information in a graphical format, and capture a secure, biometrics electronic signature with SignDoc Mobile. Zenmonics' mobile platform truly offers banks the ability to migrate to this new way of doing business."
Complementing their consumer account opening features, Zenmonics is pioneering the mobile branch market by providing financial institutions with the ability to easily identify customers, service their customers and cross-sell to customers, including real-time account opening to streamline the overall sales cycle.
"As the banking industry evolves to reduce operational costs of branches and balances branch consolidation with the ability to bring the branch to the customer, the use of tablets will play an integral part of the customer experience," says Chris Siemasko, SVP Product Solutions with Zenmonics. "The ability to present forms and disclosures with esignature functionality, as part of the tablet on-boarding process, was a must-have and SOFTPRO provided us with a fast and complete integration path with SignDoc Mobile."
SignDoc Mobile is SOFTPRO's enterprise-class, on-the-go electronic signature software that enables organizations to capture esignature on the mobile device of their choice.
About http://SOFTPRO
Founded in 1983, Softpro is the most experienced signature management company. The company's SignDoc Esignature Software Suite supports handwritten esignatures captured with any device including tablets and smartphones as well as offers a secure click-to-sign esignature solution. In addition, SignDoc compliments SOFTPRO's check fraud prevention solution, FraudOne, for managing signature references and automated check fraud detection. The products are used in 50 countries and 12 of the world's 25 largest banks trust SOFTPRO.