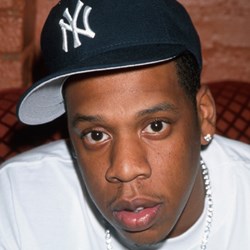 SAE's curriculum, facilities, and faculty are united in the idea of preparing our students to get hired and succeed in the real world, and the Grammy-nominated work of our grads is testament to the viability of this effective, career-oriented strategy.
New York, NY (PRWEB) January 10, 2014
The diverse, multi-genre work of alumni from SAE Institute's New York campus received four nominations for the 2014 Grammy Awards. Each of the alumni is a graduate of the school's Audio Technology Program.
The nominated alumni are:
Michele McGonigle '10 (Producer)

Best Spoken Word Album - Stephen Colbert ("America Again: Re-becoming The Greatness We Never Weren't")
Best Spoken Word Album - David Sedaris ("Let's Explore Diabetes with Owls")
Best Spoken Word Album - Pete Seeger ("The Storm King")
Jason Agel '01 (Recording Engineer)

Best R&B Album - John Legend ("Love In The Future")
In addition, SAE grads worked on a number of Grammy-nominated releases:
James Meslin '11 (Assistant Engineer)

Best Metal Performance - Dream Theater ("Enemy Inside")
Stu Innis '11 (Assistant Engineer)

Best Rap Song - A$ap Rocky ("F***'n Problems")
Jonathan Lee '11 (Assistant Engineer), Zeke Mishanec '12 (Assistant Engineer)

Best Pop Duo - Jay-Z and Justin Timberlake ("Suit and Tie")
Best Rap Performance - Jay-Z ("Tom Ford")
Best Rap/Sung Collaboration - Jay-Z and Beyonce ("Part II -On The Run")
Best Rap/Sung Collaboration - Jay-Z and Justin Timberlake ("Holy Grail")
Best Rap Song - Jay-Z ("Holy Grail")
Best Rap Album - Jay-Z ("Holy Grail")
"Vibe Magazine cited SAE as being 'the world's best of the best' audio engineering school, and this recognition is proven by the amazing achievements of our graduates," says Michael Morrell, Campus Director of SAE Institute New York. "Our curriculum, facilities, and faculty are united in the idea of preparing SAE students to get hired and succeed in the real world, and the Grammy-nominated work of our grads is testament to the viability of this effective, career-oriented strategy."