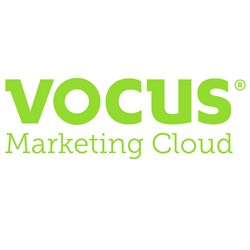 Our new guide provides marketers with practical insights from respected experts in the field, helping them make smart decisions for success in 2014.
Beltsville, MD (PRWEB) October 15, 2013
Vocus (NASDAQ: VOCS), a leading marketing cloud provider, today released "A Guide to Marketing in 2014" - http://www.vocus.com/blog/marketing-in-2014-guide. In this free guide, Vocus partners with several top industry experts to explore 2014's key digital trends, how to leverage them and how to align them with any business's marketing strategy to succeed in the new year.
Contributors include "The Age of Context" Author Shel Israel, Vice President of Marketing Technologies at Shift Communications Christopher S. Penn, Global Director of Social Media and Digital at MSLGROUP Stephanie Agresta, Vice President for Digital Strategy at CafePress Jason Falls, Chief Marketing Officer at MRY David Berkowitz and Group Director of Engagement at WCG Spike Jones.
"The days of siloing social media, email, mobile and traditional marketing as separate entities are over," said Vocus Chief Marketing Officer Mark Gambill. "Our new guide provides marketers with practical insights from respected experts in the field, helping them make smart decisions for success in 2014."
The new guide from Vocus includes:

Bigger Data: Brands have more customer data than ever and those that understand how to harness and take advantage of it that will see the best results.
Stronger Social: Brands are using social teams as their eyes and ears. Discover how to make the most of this new insight stream.
More Automation: Triggered communications deliver more engagement with less effort – but keeping the human touch is essential.
Content for All: Prospects, reporters and search engines will reward relevant, tailored content.
"A Guide to Marketing in 2014" is available to download for free at http://www.vocus.com/blog/marketing-in-2014-guide.
###
About Vocus
Vocus is a leading marketing cloud provider that helps businesses reach and influence buyers across social networks, online and through media. Vocus provides an integrated suite that combines social marketing, search marketing, email marketing and publicity into a comprehensive solution to help businesses attract, engage and retain customers. Vocus software is used by more than 120,000 organizations worldwide and is available in seven languages. Vocus is based in Beltsville, MD with offices in North America, Europe and Asia. For further information, please visit http://www.vocus.com or call (800) 345-5572.
Forward-Looking Statement
This release contains "forward-looking" statements that are made pursuant to the Safe Harbor provision of the Private Securities Litigation Reform Act of 1995. These statements are predictive in nature, that depend upon or refer to future events or conditions or that include words such as "may," "will," "expects," "projects," "anticipates," "estimates," "believes," "intends," "plans," "should," "seeks," and similar expressions. This press release contains forward-looking statements relating to, among other things, Vocus' expectations and assumptions concerning future financial performance. Forward-looking statements involve known and unknown risks and uncertainties that may cause actual future results to differ materially from those projected or contemplated in the forward-looking statements. Forward-looking statements may be significantly impacted by certain risks and uncertainties described in Vocus' filings with the Securities and Exchange Commission.
The risks and uncertainties referred to above include, but are not limited to, risks associated with possible fluctuations in our operating results and rate of growth, our history of operating losses, risks associated with acquisitions, including our ability to successfully integrate acquired businesses, risks associated with our foreign operations, interruptions or delays in our service or our web hosting, our business model, breach of our security measures, the emerging market in which we operate, our relatively limited operating history, our ability to hire, retain, and motivate our employees and manage our growth, competition, our ability to continue to release and gain customer acceptance of new and improved versions of our service, successful customer deployment and utilization of our services, fluctuations in the number of shares outstanding, foreign currency exchange rates and interest rate.