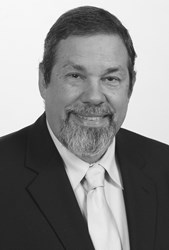 It certainly was a busy year in 2013, and I'm eagerly looking forward to 2014.
Beaumont, Texas (PRWEB) December 31, 2013
Accolades and awards continued in 2013 for prominent gold and silver market analyst and author Michael Fuljenz, President of Universal Coin & Bullion, Ltd. in Beaumont, Texas.
Fuljenz was honored the past year by numerous national and local organizations for his professional writings and consumer protection work as well as his civic activities. Major news organizations, including Fox Business Network, Forbes and NBCNews.com, sought his comments regarding the rare coin and bullion markets, and he was featured in a profile story in the Beaumont Enterprise VIP magazine.
"I've always tried to provide the public with must-know information so they can make informed decisions before they buy or sell rare coins or bullion coins. I am grateful for the recognition of my consumer protection and education efforts," said Fuljenz who is known as America's Gold Expert®.
At the 2013 World's Fair of Money℠, the Numismatic Literary Guild, a prestigious organization composed of the country's top rare coin and bullion editors and writers, honored him with their highest award, "The Clemy," as well as other awards for his writing and broadcasting work. In addition to writing his award-winning weekly Metals Market Report, Fuljenz is a columnist for The Association of Mature American Citizens and Newsmax's MoneyNews.com.
He now has received nearly 50 NLG awards in 12 different categories the past two decades, and is the only person in the western United States with that record of achievement and recognition from his peers. He was elected in 2013 to the NLG's Board of Directors and continues to serve on the boards of the Industry Council for Tangibles Assets, the Gold and Silver Political Action Committee, and the State Bar of Texas Advertising Review Committee.
The Congressionally-chartered American Numismatic Association, organizer of the annual World's Fair of Money℠, presented him with one of its top annual honors in 2013, the Glenn Smedley Award for significant contributions to numismatics and the association.
He is a contributor to two of the top best selling annual numismatic reference books, A Guide Book of United States Coins (commonly known as "the red book") and Insider's Guide to U.S. Coins. He presented educational seminars in 2013 at the Money Show of the Southwest in Houston and was selected to instruct dozens of law enforcement officers on behalf of the Numismatic Crime Information Center. Fuljenz also provided expert consultation the past year to the Royal Canadian Mint and to the Texas state legislature on legislation that led to exempting bullion and rare coins from sales tax.
In his hometown, Fuljenz was honored in 2013 by the Beaumont, Texas Chamber of Commerce and Beaumont Police Department for his civic work, and was elected to the Board of Beaumont Crime Stoppers. He was honored by the Diocese of Beaumont, including this year's Breakfast With The Bishop honoree, for his humanitarian work, including Meals on Wheels, and his continuing service as a member and former President of the Diocese of Beaumont Catholic School Board.
"It certainly was a busy year in 2013, and I'm eagerly looking forward to 2014," said Fuljenz.
For additional information about Universal Coin & Bullion and to read the informative, weekly Michael Fuljenz Metals Market Report, go to http://www.UniversalCoin.com.