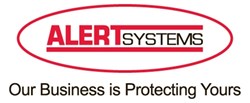 CCTV cameras can offer important evidence to police and monitored alarm systems offer a significant deterrent to ward off criminals
(PRWEB UK) 3 January 2014
According to an article on the GetSurrey website that was published on the 2nd of January, 2014, Police are appealing for information after an ram raid at Camberley Health Golf Club which has caused extremely expensive damage. On the evening of December 22nd sometime between 9:40pm and 10:30pm, suspected burglars managed to smash their way through one set of folding doors. The criminals were supposedly stopped by the second set of doors. It is thought that they may have been able to gain access to the club at this point, but it is believed that business security alarms may have scared the intruders off.
Officers that have been investigating the situation have been sifting through a range of different CCTV security systems to see if they can identify the vehicle that the offenders used. Police are appealing to the public for any more information that they can supply. Police believe that a 4x4 was used and that it would have accrued significant damage through its attempts to gain access to the club.
A spokesperson form AlertSystems responded to the police appeal, 'commercial security systems play a vital role in the protection of businesses, whether the business is a bank, a shop or a leisure centric establishment. CCTV cameras can offer important evidence to police and monitored alarm systems offer a significant deterrent to ward off criminals. In incidences such as this reported case, CCTV can be used to identify a vehicle or a suspect, leading to what could be the eventual capture of a criminal.'
AlertSystems manage and maintain over 5000 security installations throughout the UK and are specialists in providing business security solutions. Offering professional service and a complete range of security services such as monitored alarm systems, Automatic Number Plate Recognition and Avigilon CCTV security systems. AlertSystems offers effective and reliable solutions to security problems.