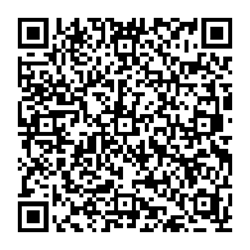 Portage, MI (PRWEB) January 06, 2014
Monday, March 3, electrical power system industry leaders, engineers, and technicians will assemble for PowerTest 2014 with an empowering new tool in hand. Today the event's host, NETA (InterNational Electrical Testing Association), alongside sponsoring company Shermco, introduced a brand new mobile application for Apple and Android devices that will deliver the easiest and most customizable Electrical Maintenance and Safety Event to date, PowerTest 2014.
The specialized app was exclusively designed for PowerTest and is now available for download who wish to enhance their conference experience, or just check out what the conference has to offer before committing to registration. The app allows participants to see complete conference information on their mobile device, including seminar schedules, speaker bios, and facility maps. Users can also select and create their own custom schedule of events to attend from the full schedule of 27 unique, 45-minute technical presentations, a three-hour symposium on power transformers, and hospitality receptions.
"Attendees can easily download the PowerTest app from Apple's App Store or Google Play," said Ron Widup, PowerTest Conference Chair. "We're very excited to provide this new technology. Conference goers can create their own schedules and will automatically be reminded of upcoming events they've selected. With maps, room and booth numbers in hand, it provides the overall ease and convenience everyone wants at a large conference, right at their fingertips."
Schedules can be tracked by day, track, topic, speaker, or bookmarked activities and exhibitors can be searched by name, category, or bookmarked exhibitors, says Widup.
"The PowerTest app is great because not only can you see, schedule and be reminded of everything you chose as important to you at the conference, but you also have maps of the areas around the hotel, hospitality suites, a hotel map with floor plans and event listings by room, as well as trade show floor plans with a complete listing of exhibitors and booth numbers," said Widup.
PowerTest 2014, the Premier Electrical Safety and Maintenance Event, will be held from March 3 – 6, 2014 at the Hyatt Regency Denver. For more PowerTest details and to register, see the PowerTest website at powertest.org. Scan the QR code to download the app now.
ABOUT NETA
NETA is an ANSI Accredited standards developing organization that creates and maintains standards for electrical maintenance and acceptance testing for electrical power equipment and systems, as well as a standard that addresses the certification of electrical testing technicians. NETA is an association of leading electrical testing companies comprised of visionaries committed to advancing the industry standards for power system installation and maintenance to ensure the highest level of reliability and safety.
netaworld.org
##