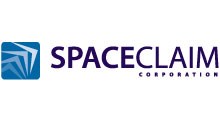 Lagoa provides photorealistic rendering and visualization-sharing power that adds immediate appeal to web-hosted SpaceClaim 3D models, without requiring extra training.
Concord and Boston, Mass (PRWEB) January 06, 2014
SpaceClaim, the leading provider of flexible and affordable 3D modeling software for engineers, announced today an integration with Lagoa, the 3D cloud platform company, that allows designers and engineers to access Lagoa directly within the SpaceClaim environment, making it easier and faster to produce high-quality images.
"Lagoa provides photorealistic rendering and visualization-sharing power that adds immediate appeal to web-hosted SpaceClaim 3D models, without requiring extra training," said Frank DeSimone, SpaceClaim VP of Software Development. "The easy-to-use tools and presets will allow our users to design sharable, interactive views of their models for anything from client design reviews to online point of purchase."
"My customers demand a high-quality, interactive, photoreal experience when purchasing jewelry online," said Ray Babikian, CEO of 3D SpacePro. "Previously, I spent months creating images to fake a 360 degree rotation of the product, which was tedious and an incomplete experience for the buyer. When I first saw Lagoa, I was shocked. Lagoa is the perfect solution for the creation and publishing of 3D interactive, photoreal product configurators that run in a browser. This, together with their integration in SpaceClaim, means I have the same pipeline from creation, communication to publishing."
"The critical point of this integration is that it shifts rendering processing from the desktop to the Lagoa cloud," said Thiago Costa, CEO and co-founder of Lagoa. "SpaceClaim users retain their processing resources for other tasks, without worrying that using Lagoa is adding to the load."
Lagoa is an application and development platform designed specifically for 3D, graphics streaming, performance, browsers and modern devices. The cloud-based platform makes it possible to bring 3D photoreal, interactive content and applications to market faster with guaranteed performance and scalability.
Lagoa - The 3D Cloud Platform
Lagoa utilizes the power of cloud processing for photoreal 3D visualization and collaboration, and allows developers to create their own applications via their API library. Fast and powerful, Lagoa enables 3D artists, designers, engineers, architects and advertisers to collaborate while rendering and finalizing spectacular 3D content. The company was founded in 2012 in Montreal, and has offices in Bonn and Boston. For more information, visit http://home.lagoa.com/.
About SpaceClaim Corporation
SpaceClaim, the leading provider of 3D Direct Modeling software, develops the best direct modeling solution for engineering and manufacturing. SpaceClaim's acclaimed software is easy to learn and use and is completely CAD-neutral. It enables engineers and other manufacturing professionals to rapidly create new designs or manipulate and edit existing 2D and 3D geometry, without the complexity of traditional CAD. Customers include Toyota Motor Corporation, Samsung Electronics, Nokia Siemens Networks, Bosch, TE Connectivity, BorgWarner, Medtronic, Lotus Cars, Sharp, Ford Motor Company, LG Electronics, Eaton, K2 Medical Systems, Emhart Glass, GE Aviation, Carl Zeiss, General Dynamics, and the U.S. Navy. SpaceClaim is privately held and backed by Borealis Ventures, Kodiak Venture Partners, North Bridge Venture Partners, and Needham Capital. For more information on SpaceClaim, please visit http://www.spaceclaim.com.