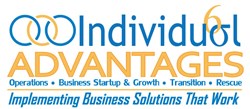 Our Network Operations Center can handle the clients easily, we have over 100 full-time consultants manning the NOC and providing 24/7 services t our member clients. Brian S. Smith, Senior Managing Partner
Elgin, IL (PRWEB) January 08, 2014
Individual Advantages a global business management consulting company today announced that its subsidiary Business Efficiency Group will cease operations January 31, 2014. "Business Efficiency Group was started to work regionally with small business owners and managers. With the growth of YourBizDr.Com and consolidation of on site consulting services at the parent company level, Business Efficiency Group no longer provided any advantages to the clients or to the company", Said Brian Smith Senior Managing Partner.
All clients working with Business Efficiency Group have been reassigned to the YourBizDr.Com subsidiary for standard day to day support services. On site contractual services will be handled by Individual Advantages consultants. "Our network operations center (NOC) can handle the clients easily, we have over 100 full-time consultant manning the NOC and proving 24/7 services to our member clients. Individual Advantages will provide project management and on site services to clients that need more hands on support for day to day operations. This change will create no delays or interruption services for any of its more than 10,000 clients world-wide.
Individual Advantages commonly referred to as IA is a global management consulting firm founded in 1996. IA creates and implements Business Solutions that Work and are used world wide by companies facing a wide range of business issues from proactive planning to reactive solutions.
YourBizDr.Com is a subsidiary of IA and provides subscription based business support services. Supported by a centrally located Network Operations Center, YourBizDr.Com allows business owners and managers access to best in class management support services and other programs available for a low monthly fee.