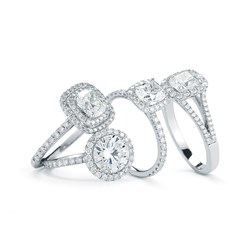 Gorgeous designer engagement rings starting at $450.
New York, New York (PRWEB) January 08, 2014
Since1910.com is proud to announce our new affordable line of signature engagement rings starting at $450. Each engagement ring was designed and custom made for our new collection based on our favorite and most popular designs.
The new signature collection is made up of solitaires, halos, 3 stone, and pave set engagement rings. Available in 14k & 18k White, Yellow, Rose Gold & Platinum, every ring is extremely well priced, made in New York City and most styles can be delivered in as little as 4 days.
"We have listened to our customers and have created a line of affordable engagement rings that we believe are absolutely stunning and are exactly what our customers want. We've taken cues from our customers as well as the best designers in the world to develop a world-class line of affordable engagement rings," said Vice President Brad Gross.
Click Here to view our new line of custom engagement rings.