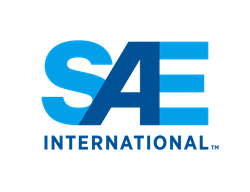 (John) Dalton has more than 40 years of engineering, safety analysis and management experience in airplane design and maintenance.
Warrendale, PA (PRWEB) January 06, 2014
SAE International honored John C. Dalton, Technical Fellow, Boeing Commercial Airplanes, The Boeing Co., with the Arch T. Colwell Cooperative Engineering Medal during SAE 2013 AeroTech Congress and Exhibition.
Established in 1976, the award recognizes a unique and outstanding contribution over a period of time to the work of the technical committees under the SAE International Technical Standards Board in developing standards, specifications, technical reports, and data through cooperative research. It is intended to stimulate technical committee members to greater accomplishments and the realization of satisfaction that comes from sharing their expertise.
Dalton has more than 40 years of engineering, safety analysis and management experience in airplane design and maintenance. In his present assignment, he functions as the Technical Fellow in airplane safety, charged with helping the company to resolve safety issues which require changes in the company's basic policies and procedures. In addition, he works with the airlines to improve operational safety in the field.
Mr. Dalton is a Fellow of SAE International and a Fellow of the Royal Aeronautical Society. He is the Chairman of the Society of Automotive Engineers (SAE) S-18 committee and is a member of the SAE Engineering Meetings Board and Chair of the SAE Air & Space Group. In addition, Mr. Dalton is the Editor-in-Chief of the SAE Aerospace Journal, and has numerous technical publications on the aircraft design safety field.
Mr. Dalton is a retired Air Force Lt. Col. with 24 years' service, of which six were active duty and 18 were reserve. His active duty was as Maintenance Supervisor, 9th Strategic Reconnaissance Wing (SR-71), where he managed 500 officers, technicians and civilian engineers in maintaining the triple sonic "Blackbird" aircraft. His reserve experience included five years as a squadron commander, six years as an engineering liaison officer in foreign military sales and seven years of line maintenance management. He holds degrees in English Literature, Biology and Mechanical Engineering from the University of Nevada at Reno and is a graduate of the U.S. Air Force Air Command and Staff College.
SAE International is a global association committed to being the ultimate knowledge source for the engineering profession. By uniting over 138,000 engineers and technical experts, we drive knowledge and expertise across a broad spectrum of industries. We act on two priorities: encouraging a lifetime of learning for mobility engineering professionals and setting the standards for industry engineering. We strive for a better world through the work of our charitable arm, the SAE Foundation, including programs like A World in Motion® and the Collegiate Design Series™.