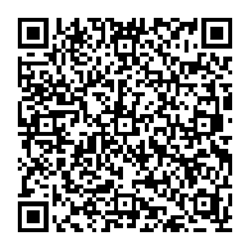 Portage, Michigan (PRWEB) January 08, 2014
Today, NETA (InterNational Electrical Testing Association) announced its selection of in-depth seminars scheduled for Wednesday and Thursday, March 5-6, of PowerTest 2014.
The premier conference for professionals responsible for testing, maintenance, and supervision of electrical power systems, has packed the event's final two days with an extensive selection of 12 comprehensive sessions presented by experts from the foremost companies in the industry. Attendees will are able to attend up to four, four-hour sessions. Sessions range from offering technical instruction and insights illustrated through case-studies to practical application of the newest edition of NFPA 70E, to assessment, testing, and maintenance procedures for a wide range of electrical components and systems.
On Wednesday, sessions will focus on maintenance and testing, compliance, safety, and power factor theory. Among the all-star lineup, Shermco Industries' Jim White, the NETA 2013 Outstanding Achievement Award Recipient, will present The Practical Application of the NFPA 70E in Routine Work Tasks, as well as a program entitled Condition of Maintenance: A Practical Overview to Understanding and Compliance within the Industry. Karl Zimmerman and Dave Costello of Schweitzer Engineering Laboratories will help engineers with challenges and goals of dependability, security, speed, selectivity and simplicity with a seminar entitled Evolving Protective Relay Testing. Learn more about Wednesday's PowerTest schedule.
On Thursday, the conference will conclude after a day of enlightening sessions on transformer reliability and maintenance, discharge testing, and case studies presented by Bruce Rockwell of American Electrical Testing Co., Inc. entitled Power Quality Investigation, Diagnostics. Learn more about Thursday's PowerTest schedule.
"Every session this year is a must-attend, which makes deciding on a personal schedule very difficult," said Ron Widup, PowerTest conference chairman. "You can't go wrong with any area of focus, be it enhancing technical equipment expertise, safety knowledge, or testing and reliability skills. Of course, the once-a-year networking and camaraderie with industry friends from all over the country is one of my personal favorites and very powerful as well."
Attendees can enroll for Wednesday and Thursday seminars when registering for PowerTest 2014 at powertest.org. An incremental cost per Seminar applies.
NETA Certified Technicians should take advantage of this opportunity to earn up to 28 NETA CTD credits. Credits are earned at PowerTest as well as at PowerTest Seminars. This conference can also be submitted to any program that requires continuing education. Please contact the NETA Office for more information.
PowerTest 2014, the Premier Electrical Safety and Maintenance Event, will be held from March 3 – 6, 2014 at the Hyatt Regency Denver, Colorado. For more PowerTest details and to register, see the PowerTest website at http://www.powertest.org.
ABOUT NETA
NETA is an ANSI Accredited standards developing organization that creates and maintains standards for electrical maintenance and acceptance testing for electrical power equipment and systems, as well as a standard that addresses the certification of electrical testing technicians. NETA is an association of leading electrical testing companies comprised of visionaries committed to advancing the industry standards for power system installation and maintenance to ensure the highest level of reliability and safety.