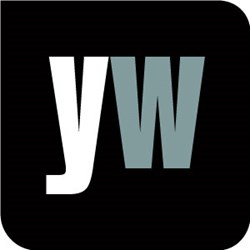 London, UK (PRWEB UK) 18 January 2014
Actress Cate Blanchett has recently revealed that she has no intention of having cosmetic surgery in order to look younger, NZ City reported January 7th. The article, "Cate Blanchett won't have cosmetic surgery to reverse the ageing process," noted that the star of The Hobbit and Blue Jasmine isn't worried about getting older – even in a youth-centred profession such as acting – and has no intention of having any cosmetic procedures to try and make her look younger. When asked if she was scared of growing old, Blanchett commented, 'Should I be? What for? Who would want a face that hasn't seen or lived properly, hasn't got any wrinkles that come with age, experience and laughter? Not me, anyway. We're all travelling in the same direction.' (http://home.nzcity.co.nz/news/article.aspx?id=179970&fm=newsmain%2Cnrhl)
With this in mind, Yourwellness Magazine gave readers tips to stay healthy as they age. According to Yourwellness Magazine, 'Everyone wants to be healthy, but as you get into adulthood it becomes harder to know how to achieve this – you don't have routine check-ups in the same way as when you were a child, as there's no-one checking you've ticked off the basic health checks anymore. There are plenty of things you do every day that really contribute towards good health, such as hand washing and vaccines, which we all know are good for us in order to stave off illnesses.' (http://www.yourwellness.com/2013/11/healthcare-tips-keep-healthy-get-older/#sthash.sHXGRxCg.dpuf)
Yourwellness Magazine outlined the basics of good healthcare for older adults:
1. Pay attention to symptoms of health problems. GPs need to know about any signs, from unexplained weight loss to changes in bowel habits. Regular check-ups and health screenings will make sure that any concerns are spotted early on to make treatment more successful.
2. Take care of teeth. Regular dental check-ups are important to keep oral health in check. Keep an eye on any decay or aching teeth.
3. Look after skin. The sun can cause a lot of damage, so avoid sitting out in the sun for hours on end, and wear sun cream regularly. A healthy diet goes a long way towards ensuring skin stays healthy.
To find out more, visit the gateway to living well at http://www.yourwellness.com.