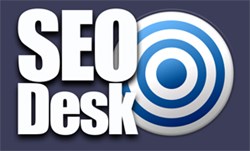 (PRWEB UK) 20 January 2014
Elco Construction is pleased to announce that they will be offering clients a greater level of support in the planning application phase for all loft conversion and construction work in 2014. At the end of 2013, the firm engaged a number of clients and asked for feedback about where they required additional support and assistance. The results indicated that many clients would prefer for the construction firm to take full control of the planning application process, and Elco Construction has committed to providing this level of service to all clients in the year ahead.
The firm has always provided a helping hand in this regard, but with an increasing number of homeowners considering loft conversions for their property, it is an area that is becoming increasingly important. In order to streamline the application process and to make sure that the application is correctly completed, the firm will be appointing specialists to take care of this work and to liaise between the local authorities and the clients. The firm has a solid reputation for providing the most stylish loft conversions North London has to offer and this new improved service will help to make the process a smoother one for clients.
Elco Construction aims to offer a complete service to clients. From the start, the firm will sit down with clients and find out about their hopes and ambitions for their property. This is the stage where the design team at Elco gets involved, merging their own skills and techniques with the needs and demands of their clients. Of all the architects North London has to offer, few offer a hands-on service in the way that Elco Construction provides to their clients.
Once the designs have been agreed, the firm will take care of all of the planning application work. This means that clients have one less thing to worry about, and the process will hopefully take less time to complete. Once the application has been approved, deadlines and budgets can be agreed and then the construction work can begin in earnest.
Having conversion work carried out on a property can be a stressful time, and this is where Elco Construction looks to take some of the stress out of the situation. Taking control of the planning application process in 2014 should ensure that construction work gets underway sooner, saving time and money for clients across North London.
About Elco Construction:
Elco Construction prides itself on being able to offer a comprehensive design and construction service. The firm can provide the design element of loft conversion and extension work and then carry the project through to completion. With a wide range of project management skills, the company is committed to making construction work a simpler process for their clients. The firm specialises in loft conversions, but they can provide support and assistance on a wide variety of extension and conversion work.