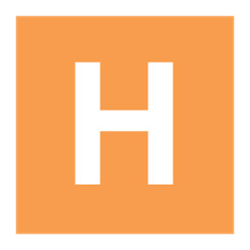 The recommendation to join the ALA Capital Chapter was the best business advise I have ever received. It is a great organization for vendors that wish to do business within the DC Legal Community, states Jim Turner, President of Hilltop Consultants, Inc.
Washington, DC (PRWEB) January 09, 2014
Hilltop Consultants, Inc., a leading provider of Managed IT Services and Technology Consulting for law firms, trade associations, and other professional services firms, has renewed its Gold Level Partnership with the Association of Legal Administrators Capital Chapter for a second year.
The ALA Capital Chapter has helped Hilltop to build strong relationships within the DC Legal Community. While there are many professional organizations which a firm like Hilltop might join in order to gain access to decision makers, the results of the ALA partnership have far exceeded other organizations that we have been a member of in the past
While other organizations will accept your payment and send you a member list, the ALA invests its time and efforts to bring members and partners together.
Since joining the ALA Capital Chapter, Hilltop has been introduced to dozens of Law Firm Administrators and Senior Decision Makers. The ALA quarterly networking meetings and other events have allowed for decision makers from ALA member law firms to meet and develop rapport with Hilltop's partners and representatives
Since partnering with the ALA Capital Chapter, Hilltop has entered into Managed Service agreements with multiple ALA member law firms. The service agreements and other business conducted with ALA member firms has more than paid for the cost of the sponsorship.
Hilltop looks forward to another successful year and continued growth within the DC Legal Community.
ABOUT HILLTOP CONSULTANTS, INC.
Hilltop Consultants, Inc. is a provider of Managed IT Services, Helpdesk Support, and Technology Consulting for Law Firms, Trade Associations, and Professional Services Firms in the Greater Washington DC Metro Area since 2003.
ABOUT THE ASSOCIATION OF LEGAL ADMINISTRATORS CAPITAL CHAPTER
The Association of Legal Administrators (ALA) is a nonprofit international organization of professionals serving the legal community. ALA is structured into regions and chapters in order to meet the needs of local members. The Washington, D.C. chapter, the "Capital Chapter," is one of the largest chapters and was founded October 23,1973.