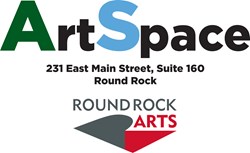 Round Rock, TX (PRWEB) January 09, 2014
Call for Art
Artspace
African American Art for Black History Month
All Mediums 2D & 3D
Deadline for Submissions: Friday, January 31, 2014, 5 pm
Call for artwork submissions
The Round Rock Area Arts Council dba Round Rock Arts (RRA) whose purpose is to encourage, support and enhance current and new Arts & Cultural activities, is now accepting artwork submissions from all artists 18 years of age and older for its African American Art Exhibition.
Participants do not have to be of African American heritage but the work should reflect African American heritage or culture in some way.
Entries must be original works of art, entirely the work of the entrant. Entries may be of any medium. 3D works and photography will also be accepted.
Painting and Photography entries must be framed and have a professional appearance. Entries must be ready for hanging with wire (no saw tooth hangers) and protected under either glass or plexiglass with the exception of media used on canvas or clay board. Unframed stretched canvas will be accepted if the sides are painted, at least 1" deep and no staples are visible. (Fully wrapped canvas only.) Artist to put label on back of painting in upper left hand corner with: Title of Painting, Artist Name and Phone number and Email address.
Artist agrees that entries which are sold from this exhibit (up to 30 days after the closing of the exhibit, as a result of having been exhibited in this show) will donate 20% of the sales price to Round Rock Arts. Artists are also required to collect and report any sales tax associated with the sale of their work, if applicable. All sales shall be handled between the artist and client. Artists may not substitute another work for an accepted work nor withdraw that work once it is accepted. All paintings will hang for the duration of the exhibit.
RRA carries no insurance for loss or damage to artwork in the exhibit or in transit, not assumes liability for the same. However, every precaution will be taken for the safety of the work. Artists should provide their own coverage if desired.
The exhibit runs from February 4‐March 3 at ArtSpace, 231 E. Main Avenue, Round Rock, Texas 78664.
How to Submit

If you have any difficulty submitting your images online, please email them to roundrockarts(at)gmail(dot)com.

Label the jpg image file with your last name, first name, title of painting and size, price i.e., Smith_Jane_Sunflowers in Spring_8x10_$200
Artist must complete Artist Information form on the website.
A fee of $10 is required for each image accepted at time of delivery to ArtSpace. If paying by check or money order, please make payable to RRA (Round Rock Arts). Credit cards are accepted.
Art content must be family friendly, as it will be displayed in a community facility.
Artist will be responsible for art delivery and pickup at dates specified upon notification of art selection.
Questions about any part of this call, please call 512.689.2450 or email roundrockarts(at)gmail(dot)com.
Exhibit Calendar
Friday, January 31, 2014 by 5 pm Deadline for submissions
Saturday, February 1, 2014 Accepted paintings will be announced via email
Monday, February 3, 2014 (9am‐10am) Accepted paintings will be received at ArtSpace, 231 E. Main Avenue, Round Rock, Texas 78664
Thursday, February 6, 2014 (5:30pm‐7pm) Opening Artist Reception
Monday, March 3, 2014 (8 am – 9 am) Artists to pick up paintings at ArtSpace