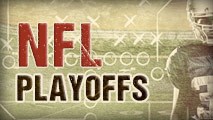 After failing to move on to the AFC Championship last season, optimism for a Super Bowl run is high in Denver in 2014.
South Windsor, CT (PRWEB) January 09, 2014
The average price for a Denver Broncos ticket for the 2014 divisional round of the NFL playoffs is up nearly 40 percent from 2013 prices on the secondary ticket market. Game tickets for the Denver Broncos vs. San Diego game are averaging $340 on Ticket Liquidator, the web's second-largest secondary ticket site. Last year, the average price of a ticket to see the Denver Broncos host the Baltimore Ravens at Sports Authority Field at Mile High was $229.
The Broncos, led by superstar quarterback Peyton Manning, have finished with a 13 – 3 record and the AFC's #1 seed for a consecutive year. This is the second year for Manning in Denver, and he is enjoying one of the best all-time seasons for a quarterback. After signing former New England Patriots star Wes Welker, Denver's offense has been among the best the NFL has ever seen. Manning set the NFL record for passing touchdowns in a season with 55 and the team set a new record for points in a single season with 589.
After sitting out the first round of the playoffs last season, Denver fell just short of moving on to the AFC Championship Game after narrowly losing to the eventual champion Baltimore Ravens 38-35 in double-overtime. In the San Diego Chargers, the Broncos face a team whose playoff hopes were all but non-existent as recently as five weeks ago.
"After failing to move on to the AFC Championship last season, optimism for a Super Bowl run seems to be high in Denver in 2014," said Andrés Hidalgo, media relations, Ticket Liquidator. "Last year's double-overtime game was as exciting a game as the NFL has to offer, unfortunately for Denver fans the Ravens were able to take the lead. It will be interesting to see how this game plays out."
Just 60% of sales came from residents of Colorado this season, compared with 59% last year. One thing to keep an eye on is that the proximity of San Diego to Denver compared to Baltimore could mean more fans cheering for the opponent. California represented the next-highest number of orders for the AFC divisional game with 14% or all orders, compared to just three percent of orders that came from Maryland last season.
Fans attending the Broncos vs Ravens game will enjoy a newly-upgraded stadium, as Sports Authority Field at Mile High underwent a $30 million upgrade during the off-season, including a new video board.
###
League and team names are the property of their respective owners. Ticket Liquidator does not claim any right or ownership to any of the team or league trademarks contained in this press release. They are strictly used for descriptive purposes and do not imply an endorsement or partnership.
Ticket Liquidator is an online marketplace for tickets to live entertainment events. Since 2003, Ticket Liquidator has provided a selection of event seating inventory which now exceeds $1Billion. With 7-day Customer Service, PCI and SSL security certifications and a Worry-Free 125% Guarantee and Safety Net Program, Ticket Liquidator ensures that all purchases are made with confidence.