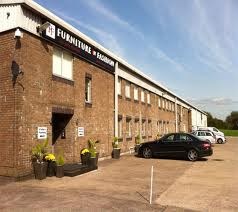 (PRWEB UK) 14 January 2014
Home furnishing trends in 2014 will be different from that of 2013 and why shouldn't they be, when customer needs changes every year. This year, FurnitureInFashion is set to take its furniture to a new level altogether. It has predicted furniture trends for 2014 and has announced new home furniture. The company wants to leave no stone unturned to stay in vogue and keep its furniture in fashion.
Serving customers and their needs is the most important task at any company's hand. The leading furniture manufacturer of Europe understands this and has declared new home furniture for its customers. Whereas in 2013, the décor trends were more about the color, the look of the furniture, in 2014 they will be more about the functionality of it. Modern classy Furniture that occupies less area and provides ample space for storage will be much sought after. The company will offer a stylish range of beds and mattresses this year, to help customers jump start their new year with luxury and style. It will also add to its wide range of bedside cabinets and chests, which are sleek and petite yet, will provide good storage space.
Already, there are a variety of products available for bedroom, living room, hallway, bathroom, office and dining room. Customers can choose from this wide gamut of products and decorate their homes according to their style and tastes.
The year 2014 is going to be of local sense of design, vibrant colors, year of mix and match and high functionality furniture. Understanding this, the company is designing furniture with interesting colors that will leave you agog. It will offer a wide range of furniture options to mix and match and furniture that will have a high functionality too. The largest growing online furniture store in UK aims at making its customers home more elegant, trendy and stylish in 2014. It will add to its collection of amazing wall arts, currently, it is offering the Woodland Summer Tryptich Print Set of Three Wall Art, Rotation Print Metallic Canvas Set of Four Wall Arts In Silver, Sunflower Canvas Set of Four Wall Arts In Yellow, Liberty New York LED Wall Art, Emiline Wall Art Printed Canvas, Enlightened Buddha Set Of 3 Wall Art etc. All these wall art pieces which depict modernity and elegance are designed by brilliant designers associated with the company.
FurnitureInFashion will add to its range of High Gloss Furniture expanding its already vast array of products in high gloss. This year the company will add more products to its Elisa Range, Sydney Range and other Ranges available. The company will also offer more products for offices, bedrooms and living rooms.
FurnitureInFashion provides good quality furniture at affordable prices and gives huge discounts on selected products. This year also, the company will continue delighting the customer with huge discounts and great products.