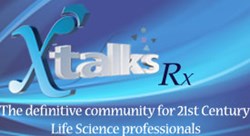 Toronto, Canada (PRWEB) January 15, 2014
This webinar will focus on EMA and FDA regulatory perspectives on nonclinical and clinical safety assessment in biosimilars.
Regulatory frameworks are evolving many countries to guide a path for biosimilar drug development, however the complex nature of biopharmaceuticals makes the demonstration of biosimilarity with regards to quality, safety and efficacy extremely challenging. Based on the specific aspects of biosimilar drug development and registration, development strategies differ significantly from the development of an innovator product that has to establish both the efficacy and safety independently from other products.
The webinar will review:

EMA guidelines on Biosimilar mAbs
EMA vs. FDA regulation including a discussion of WHO guidance
Current global regulatory environment
Case studies and ongoing challenges
A live Q&A with the audience will follow the main presentation.
For more information about this event or to register, visit: http://xtalks.com/xto706-biosimilars-safety-assessment.ashx.
Xtalks, powered by Honeycomb Worldwide Inc., is a leading provider of educational webinars to the global Life Sciences community. Every year thousands of industry practitioners turn to Xtalks for access to quality content. Xtalks helps Life Science professionals stay current with industry developments, trends and regulations. Xtalks webinars also provide perspectives on key issues from top industry thought leaders and service providers.
To learn more about Xtalks, visit http://www.xtalks.com.
For information about hosting a webinar, visit http://www.xtalks.com/sponsorship.ashx.
Contact:
Zayeeta Dasgupta, M.Sc in Life Science and Business Management
1- (416) 977-6555 ext. 260