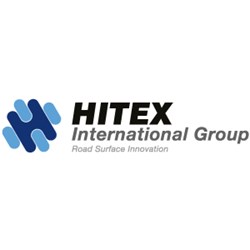 Our new website is a key part of Hitex International Group's effort to drive the road surfacing industry away from traditional product-led sales, towards a broader, solution-based approach that actually works for the client.
Ellesmere Port, Cheshire (PRWEB) January 16, 2014
Hitex International Group are pleased to announce the release of their new website at http://www.hitexinternational.com.
UK-based Hitex International Group is a long-established but rapidly growing global solutions provider of road safety markings and road surfacings, crack & joint road repair and decorative systems.
Explaining the concept behind the new website, Finn Goff - Group Commercial Manager - said:
"Our integrated manufacturing, contracting and engineering divisions give us the capabilities to develop and implement world-class solutions for road infrastructure projects across the globe. Our new website has been designed as a solution-driven, responsive site to accurately reflect the capabilities of our Group. We've built it with a fresh new look, user-friendly navigation, and many more features to improve your online experience and allow us to share our knowledge and expertise."
The dynamic new homepage gives easy access to the group's full range of road surfacing and road marking solutions, product data downloads, information resource centre and latest group and industry news. It also allows the group to connect with both existing customers and potential clients through social media and newsletter updates.
To provide the best possible user experience, the site has been optimised for use with smaller screens such as tablets and smartphones, so that information can be accessed quickly and conveniently.
According to Finn Goff:
"Our new website is a key part of Hitex International Group's effort to drive the industry away from traditional product-led sales, towards a broader, solution-based approach that actually works for the client. I am delighted at how our site effectively demonstrates our extensive range of capabilities, whilst providing a valuable resource of up-to-date information to our customers and clients."