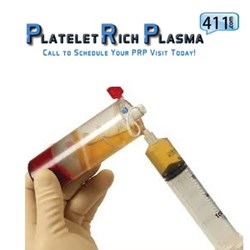 (PRWEB) January 14, 2014
Long Island Orthopedic Solutions is an established medical clinic that specializes in the practicing of orthopaedic remedies such as a minimally-invasive procedure like platelet-rich plasma therapy. Boasting both a conventional and introspective approach to surgical and non-surgical orthopedic complications, Long Island Orthopedic Solutions manages to consistently redefine the set standard of healthcare typically upheld in a P.R.P. (or platelet-rich plasma) doctor's office.
By way of two locations throughout Long Island, one in Huntington and one in West Islip, this New York orthopedist office is thoroughly bolstered by its certified specialist in orthopedic surgery, Dr. David Weissberg, M.D. Weissberg is a recipient of Long Island's Best Orthopedic Surgeon award four years in a row.
Dr. David Weissberg is an Orthopedic Surgeon that possesses specialty and clinical interests specifically within the fields of hand surgery, orthopedic sports medicine, pediatric orthopedics and shoulder surgery. As a platelet-rich plasma doctor in Long Island, Weissberg has served Nassau County and the Empire State with his undeniable experience and wisdom within this revolutionary field for the last twenty-six years.
A majority of the surgeries performed by Dr. David Weissberg are at a state of the art outpatient surgery center that eliminates any type of a hospital environment, ensuring patients they will not be held from going back home post-op. Long Island Orthopedic Solutions understands that patients are susceptible to virulent organisms in a hospital setting, a circumstance that can cause serious and severe peri-operative infection.
Collectively, between the experience of Dr. Weissberg and the knowledge and skill of his attending physician assistants, Long Island Orthopedic Solutions provides platelet-rich plasma patients and orthopaedic patients with the most advanced technological treatments and physical therapy. This licensed P.R.P. doctor's offic e successfully implements a system of best practices that combine the encouraging of the body's natural healing abilities with quicker results in order to avoid any traditional surgical options.
Long Island Orthopedic Solutions has successfully treated and alleviated any arthritis-related pain or disorders, sports-related disorders such as a torn meniscus or any other anterior cruciate ligament tears, a rotator cuff tear or disorder, any injuries due to motor vehicle and work-related accidents or a serious trauma or fracture. With its innovate use and implementing of advanced platelet-rich plasma injections and ultrasound guided platelet-rich plasma therapy, this regenerative medical facility is one of the state's best.
Known across Long Island and the South Shore as a highly-trained and entirely compassionate medical practitioner, Dr. David Weissberg is also certified in the impact concussion program and provides exceptional medical coverage for local high school football programs and sporting events.