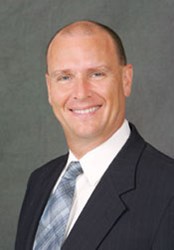 San Diego, California (PRWEB) January 14, 2014
Craig Candelore is a San Diego divorce lawyer and the founding member of the Men's Legal Center, a law firm that provides legal representation to husbands, fathers, and noncustodial parents who are facing several different types of family-law related disputes and concerns in California. The firm also provides counsel to those who are dealing with family law issues within the realm of military standards and procedures. The firm would like to announce that Mr. Candelore has recently earned the status of Certified Specialist, Family Law by the State Bar of California Board of Legal Specialization.
Mr. Candelore was considered to be qualified by the State Bar of California because he met the general requirements for certification. These requirements include: (1) being an active member of the State Bar of California, (2) engaging in the practice of family law for a minimum of 25 percent of the overall time spent practicing law during the previous five years, (3) passing a written exam, (4) demonstrating a high level of experience in family law, (5) completing at least 45 hours of continuing legal education relating to family law and (6) being favorably evaluated by other attorneys and judges who are familiar with the task requirement and how it was completed.
Earning this status signifies that Mr. Candelore is recognized within the California legal community as someone who has earned a high level of understanding and experience with regards to legal controversies that arise within family law. This achievement also provides husbands, fathers and noncustodial parents with the opportunity to obtain legal help from someone who can apply that knowledge to every case that is brought to the firm.
"I am honored and humbled to have earned the status of Certified Specialist in Family Law from the State Bar of California Board of Legal Specialization," Mr. Candelore stated. "This certification will serve our clients well as they encounter intense legal issues relating to their marriages and to their children," Candelore added.
About the Men's Legal Center
The Men's Legal Center is a law firm comprised of San Diego divorce lawyers who have been representing clients who have been facing California family law issues that include divorce, support controversies, property division questions and custody challenges. The firm also has attorneys on-hand who have extensive military experience and therefore provide representation to those who face military divorce issues and other family law situations while they are members of the military.