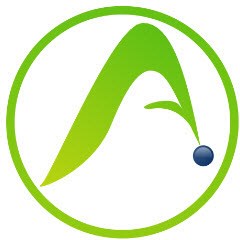 Toronto, Ontario (PRWEB) January 14, 2014
Authentic Web Inc., a platform and services company serving the new dotbrand registry market, announced today it closed a financing round, raising funds from a group of 12 private investors.
"Our financing strategy is pretty simple," said Peter LaMantia, Authentic Web's CEO. "Secure adequate funding to support short and medium term platform development and operating needs, while laying a foundation for value creation to ensure funding sustainability over long-term.
"We are fortunate to have a savvy and supportive investment group who see the challenges and the innovation opportunities facing brands in the new TLD ecosystem. We appreciate their confidence in our vision and the team's ability to build, deploy and support large brand clients with enabling platform technologies."
G. Scott Paterson, a renowned Canadian technology investor, said he decided to invest in Authentic Web because the company has a strong vision about the name space's next evolution and how brand marketing and customer engagement will change as a result.
"Authentic Web is being built thoughtfully and deliberately creating software tools to support brand use cases as brands weave through the evolving internet landscape," he said."
Authentic Web is capitalizing on a huge opportunity being created by the creation of new proprietary brand top-level domain names.
"There are fantastic opportunities for brands to build an ecosystem of branded engagement on various use cases from the obvious ones such as customer.brand, channel.brand, service.brand, promotion.brand and many others yet to be conceived," LaMantia said.
"Companies will own branded name spaces that nefarious actors cannot infringe upon. It will be authentic, secure and controlled. Like broadband or mobile, the new capabilities inherent in a dotbrand registry will spawn innovations to support brand use cases. We plan to lead the market with proprietary brand registry technologies, starting with our Brand Registry Asset Manager (BRAM TM) product."
______________________
About Authentic Web Inc.
Authentic Web (http://authenticweb.com) is a platform and services company that serves the new dotbrand registry enterprise market by providing control, visibility and automation technologies for the management of client proprietary registries. The company is based in Toronto, Ontario.