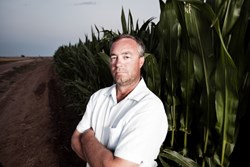 Farmers are looking for advance technology that will push the 400+ bushel-per-acre level.
Houston (PRWEB) January 15, 2014
A National Corn Growers Association (NCGA) Yield Contest category winner and 10 state contest winners utilized Stoller technology to help them achieve their winning yields in 2013. The NCGA winner was Steven Albracht of Double "SA" Farms, Inc. of Hart Texas, with a yield of 418 bushels per acre in the NCGA's Division I: Irrigated category.
"We congratulate these NCGA Yield Contest and state contest winners who recognize the need for innovative technology to overcome plant stress, maintain optimal plant hormone balance and maximize yields," says Wayne Smith, general manager of StollerUSA. "These and other progressive growers are maximizing their seed's genetic potential by utilizing the unique, advanced and proven technology in our Bio-Forge®, Stimulate™ and other products to increase yield potential, even in the most adverse growing conditions."
In addition to the national NCGA winner, winners of 10 NCGA state contests in seven states applied StollerUSA crop-stress management products during the growing season to help them achieve winning yields.
Josh Koehn of Montezuma, Kan., won the Kansas NCGA No-Till/Strip-Till Irrigated contest with a 306.57 bushel-per-acre yield. "As agriculture expands to the next frontier, farmers are looking for advance technology that will push the 400+ bushel-per-acre level," says Koehn. "Bio-Forge and other StollerUSA products help me reach that level by managing stress from beginning to end."
Koehn, Albracht and two other progressive growers who implemented a full StollerUSA program in 2013 will share their tips for producing higher yields at an early morning Commodity Classic Learning Session in San Antonio, Texas, on February 27, 2014.
About StollerUSA
Headquartered in Houston, Texas, for more than 40 years, StollerUSA is dedicated to helping producers enhance yields by maximizing genetic expression. Only Stoller products contain Stoller's proprietary technology that is proven to ensure optimum plant growth by maintaining appropriate hormone balance and activity. In combination with proper nutrition and good farming practices, the result is enhanced marketable yield, significant return-on-investment and improved stress tolerance. Validated by universities nationwide, Stoller's unique formulations out-perform traditional products and result in healthier, more productive crops that are better able to achieve their full genetic potential.