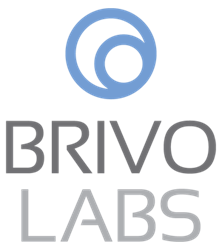 We look forward to making the Internet of Things a reality in March and continuing our development of relevant products and services bridging the virtual and physical spaces we interact with daily. - Lee Odess
Washington, DC (PRWEB) January 15, 2014
Brivo Labs, headquartered in Bethesda, MD, is an Internet of Things company leading the way in the emerging Social Access Management market. Brivo Labs has been able to rapidly develop four products since its official launch in June 2013 using Appirio's crowdsourcing services through topcoder. Two of the four products, Rändivoo, visitor management system and their SAM API are targeted to launch in March and will be showcased at SXSW.
The main goal of Brivo Labs is to simplify and enhance the everyday experience of entering physical places. It does this is by making products and providing services that allow people to interact with physical buildings and devices using their social identity.
The Appirio Cloud Pioneer program recognizes and highlights the top thought leaders and influencers among Appirio's customers. Lee Odess, General Manager and Mike Martoccia, Director of Strategic Innovation have been officially announced as recipients of the Appirio Cloud Pioneer Award among other 2013 pioneers.
"It's an honor to receive such a highly esteemed award from Appirio," said Lee Odess. "To be associated with the group of individuals and companies who have been recognized for this award in the past is humbling. We look forward to making the Internet of Things a reality in March and continuing our development of relevant products and services bridging the virtual and physical spaces we interact with daily."
"In just a few short months we've been able to define and create our product offering and services that simply would not be possible without the cloud," said Mike Martoccia. "Recognition by Appirio and from this respected award further supports our mission to provide our customers with an industry leading product."
The Pioneers are chosen by the Appirio leadership team based on nominations from their field teams and represent the individuals who champion and drive their company's adoption of cloud solutions. "Brivo Labs is in a very unique position to disrupt its industry through technology and rapid innovation, and we are happy to be part of that journey," said Mike Morris, general manager at topcoder. "Our collaboration with Brivo Labs has been focused on Internet of Things (IoT) as well as mobile and cloud projects—aligning well with the strengths of our team and greater topcoder community."
About Brivo Labs:
Brivo Labs is a business unit of Brivo Systems LLC. Brivo Systems LLC is a SaaS-based company that links hundreds of thousands of remote devices to millions of users. Brivo is a wholly owned subsidiary of The Duchossois Group, a privately held company, headquartered in Elmhurst, Illinois, which also owns a number of diversified businesses, including AMX and The Chamberlain Group.