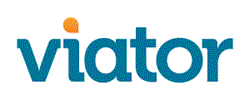 San Francisco, Calif. (PRWEB) January 15, 2014
Viator, Inc., the parent company of Viator.com, the leading resource for researching and booking tours and activities worldwide, today announced that Laura G. Saum has joined the company's executive management team as Vice President and General Manager of Global Sales and Account Management.
Saum will lead a global team of market managers and maintain oversight of the company's supplier management strategies. She will also be responsible for the company's worldwide product acquisition strategy maintaining a strong focus on hand-selected tours and experiences – run by the most trusted local tour operators. Viator's collection of destination experiences are available to travelers through multiple channels including the company's flagship brand Viator.com, the Viator Tours & Activities App, multi-lingual mobile and web channels and more than 3,000 affiliate partnerships.
"Laura brings extremely relevant expertise in marketing, management and strategic development to Viator including more than a decade of working with one of the true pioneers in online travel, Travelocity," said Ms. Barrie Seidenberg, president and CEO of Viator. "Her solid track record of sales growth, strategy development and partner relationships across both English and Spanish-language channels, coupled with her personal passion for travel, are sure to have a positive impact on Viator's consumer-direct and B2B operations."
"Having been in the online travel arena for some time, I've been very aware of Viator's leading role in developing the tours and activities sector," said Ms. Saum. "With the company's focus on delivering authentic insider travel experiences, its ongoing international expansion and its innovative mobile and last-minute booking solutions, I am very excited to join this energized and dedicated team."
Saum joins Viator from Travelocity where she spent more than 10 years focusing her expertise on partner and product marketing, merchandising and strategy development, as well as the launch of the company's three Spanish-language Latin American websites. She most recently held the position of regional director, partner marketing, leading a team of more than 20 people who managed Travelocity's hotel, destination and activity partnerships in Mexico, the Caribbean, Central America, Hawaii and Canada. Earlier in her career, Saum held sales and marketing positions with America Online, Inc., Time Inc., and the New York City Department of Parks & Recreation. She was also a teacher with Inter-Com English Academy in Madrid, teaching English as a second language courses for children and adults.
A magna cum laude graduate with a bachelor of arts degree in social studies from Harvard University, Saum will be based in Viator's San Francisco headquarters.
About Viator
Viator is the leading global tours and activities provider for travelers, delivering online and mobile access to thousands of curated trip activities including tours, attractions, shore excursions and private guides, in more than 1,500 destinations worldwide. In-house travel experts work with trusted local operators to ensure the quality and value of every experience, all backed by Viator's 24/7 customer service and global low-price guarantee. With more than 500,000 verified reviews plus exclusive videos and insider travel tips, Viator has everything a traveler needs to find and book the best things to do worldwide. In addition to the flagship site – Viator.com – travelers can book in advance or in-destination via the Viator Tours and Activities App, as well as local-language sites for European, Latin American and Asian travelers. Viator also provides tours and activities to more than 3,000 affiliate partners including some of the world's top airlines, hotels and online travel agencies. Founded in 1995, Viator is a privately held company headquartered in San Francisco with regional offices in Sydney, London and Las Vegas. Viator – travel with an insider.