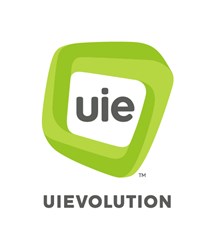 The market for connecting smartphones and vehicles continues to accelerate at a great pace, and we are delighted that our technology remains at the forefront of this integration.
Seattle, WA and Tokyo, Japan (PRWEB) January 15, 2014
UIEvolution, Inc., the global leader in connected screen software and services, today announced it will participate and exhibit at 2nd Connected Car Japan 2014 on January 15 - 17, 2014 at Tokyo Big Sight (Booth West 2-6). The event, a part of Automotive World 2014, is one of Asia's leading exhibitions specializing in automotive electronics, Human to Machine Interface (HMI), infotainment and telematics services.
UIEvolution, one of the early pioneers of infotainment solutions, will be demonstrating the company's extensive capabilities and solutions to providing a safe and seamless experience for smartphone users in their vehicles. On display will be the new release and features to UIEngine™, a cloud-based software system for application logic and cross-platform delivery that creates a simplified, connected app experience for drivers.
●Drivelytics (Fleet-Management Service)
Drivelytics allows users to track the safety and efficiency of their vehicle by utilizing a web service to analyze the vehicle's driving logs, electric charge levels, travel history, failure alerts, system performance and more. Drivelytics improves driver safety records, minimizes the potential for accidents and reduces insurance costs and liability.
●UIE Automotive Reference HMI
Developers can create new solutions for UIE Automotive Reference HMI by working with an integrated development environment (IDE). The IDE implements comprehensive emulation and debugging functions, enabling developers to create HMI solutions even when there is no in-vehicle opportunity at hand.
●UIE Cloud Navi (Cloud-Based Navigation and Data Solution)
UIE Cloud Navi enables users to create and distribute localized navigation applications on a smartphone or GPS device. Because traffic, weather and points of interest change constantly, access to the cloud is vital.
●UIE HTML5 SDK for Automotive
UIE HTML5 SDK for Automotive is an SDK for third-party vendors to develop applications for onboard devices. The solution allows for device API peculiar to automotive, UI framework, the simulator for Chrome, and others to be contained.
Also on display at the UIEvolution booth (West 2-6) will be:

Toyota Entune, powered by UIEngine (Toyota Motor Sales USA)
Lexus Enform, powered by UIEngine (Toyota Motor Corporation Australia)
ARPEGGiO, powered by UIEngine (DENSO)
Smart Access, powered by UIEngine (Clarion)
The new features to UIEngine™ provide a breakthrough for in-vehicle infotainment that further optimize applications and tools for the unique requirements of the connection from smartphone to vehicle head-unit systems. They offer the highest level of performance in terms of design, quality, user-friendliness and user experience for in-vehicle systems.
"2nd Connected Car Japan provides the ideal opportunity to showcase our solutions in the automotive vertical," said Chris Ruff, CEO and president of UIEvolution. "The market for connecting smartphones and vehicles continues to accelerate at a great pace, and we are delighted that our technology remains at the forefront of this integration."
"We are proud of our accomplishments in the automotive vertical and look forward to sharing our new products with attendees at 2nd Connected Car Japan 2014," said Koji Hosaka, Japan president of UIEvolution, GM of Automotive Business. "We will be unveiling a case study specific to our cloud-and client-based solution that enables drivers to safely use an in-vehicle system for operations such as POI search, Internet radio, fuel-management content and more, all from a smartphone application."
UIEngine continues to be widely adopted by many of the world's largest automotive, infotainment, OEM and Tier 1 manufacturers including Toyota, Lexus, DENSO and more. To learn more about UIEngine, visit us online at http://www.uievolution or visit the UIEvolution team at Booth West 2-6 during 2nd Connected Car Japan on January 15-17, 2014.
About UIEvolution
UIEvolution is the leading mobile solutions provider for Fortune 1000 companies. We help companies take full advantage of connected screens by extending their brands, delivering their unique business objectives, and ensuring that the devices that create the mobile lifestyles of their customers are joined in a continuous thread – smartphones, tablets, smart TVs, and automotive applications. UIEvolution combines world-class consultative services and deep industry knowledge with the proven UIEngine & Evolution Platform. Headquartered in Seattle with offices in Tokyo and Honolulu, UIEvolution has a 13-year track record with clients like Toyota, AT&T, Microsoft, Disney, Princess Cruises, Samsung, Mitsubishi, and NTT.
Visit online: http://www.uievolution.com; Follow on Twitter: @UIEvolution.