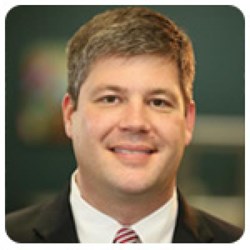 Marietta, GA (PRWEB) January 16, 2014
InfoMart's president and chair, Tammy Cohen, announced that Adam Townsend has been promoted to chief operating officer (COO). In this role, Townsend will continue to oversee the processing of InfoMart's core services, customer service, and legal compliance.
"Adam is a proven company leader, and has emerged as one of the most respected voices in the background screening industry," Cohen said. "He has been instrumental in the continued growth of our operations team, and we are proud to recognize his contributions to our success."
The announcement took place at InfoMart's annual Employee Awards Banquet, where Adam thanked his team, saying: "Your dedication to excellence is what allows InfoMart to provide top-notch service to our clients, and I am grateful to work with you each day."
Townsend has a long history with InfoMart and more than a decade of experience in screening and investigations. Last year he was elected to the board of directors of the National Association of Professional Background Screeners, having previously chaired the committee responsible for the NAPBS annual conferences. Before his promotion to COO, Townsend served as vice president and previously as InfoMart's Director of Operations. Prior to joining InfoMart in 2002, he worked as a private investigator and is licensed in Georgia, Florida, South Carolina and Tennessee. Townsend obtained a bachelors degree in criminal justice form Valdosta State University.
About InfoMart
Founded in 1989, InfoMart is one of the nation's premier applicant screening companies, providing criminal history information, credit and driving records, drug screening, assessments, and verification interviews of past employers and educational institutions for companies nationwide. Recognized on Security Magazine's Security 500 and Workforce Magazine's Hot List, the company prides itself on its dedication to customer service, technology solutions and accurate information reporting. For more information about InfoMart, please visit http://www.infomart-usa.com or call (770) 984-2727.
# # #