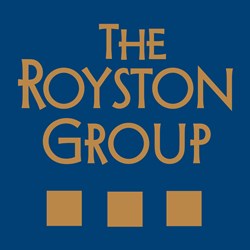 Investment returns on these smaller price point deals can initially be tight but savvy investors with a long term outlook can take advantage of a very healthy and safe real estate investment over time
(PRWEB) January 21, 2014
The Royston Group has completed the sale of a single tenant net lease convenience store in the Los Angeles MSA. The 2,500 square foot building, located in Los Angeles, California, sold for $1.5 million. The property sits on 15,000 square feet and is centrally located off a busy intersection near the Interstate 5 freeway . The site was leased on an absolute triple net basis to 7-Eleven. The initial lease term was 15 years with rent escalations every 5 years.
The Royston Group's Rob Sutton and Greg Cortese represented the buyer and seller in the transaction. The buyer's interest in the property stemmed from the strong intrinsic value of the real estate, the high traffic, dense population of the area and the strong store sales of the site.
"Well located convenience stores are great long term real estate investments in today's environment. Investment returns on these smaller price point deals can initially be tight but savvy investors with a long term outlook can take advantage of a very healthy and safe real estate investment over time" said Sutton.
Greg Cortese, President of The Royston Group and Rob Sutton, Vice President specialize in the sale of single tenant net lease properties. The Royston Group is a privately held commercial real estate investment firm, founded in 1992. The company provides services for a multitude of net lease commercial property types including office, industrial, retail and medical. The firm has completed over $1.5 billion in real estate sales since its inception.