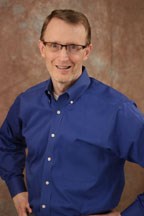 "Unless the program is successful in getting young, healthy Millenial's to sign up we may be facing another government bailout on the scale of that used to bail out the banks in 2008," says investments management specialist Jeff Voudrie.
Johnson City, TN (PRWEB) January 16, 2014
Whether or not someone agrees with the basic premise of Obamacare, they should know that the entire scheme to insure all Americans is based on a very tricky formula. If insurance companies are going to make any money by participating in Obamacare, they need about four in ten of the people who sign up for coverage to be young and relatively healthy, according to a recent article from Newt Gingrich, former Speaker of the U.S. House of Representatives.
If this equation breaks down, as it likely will, many companies could go bankrupt—unless the U.S. government bails them out. Still smarting over the bailout of several mammoth banks in 2008, taxpayers should howl in protest over the next possible use of tax money for several reasons, says investments management specialist Jeff Voudrie, president of Common Sense Advisors.
For starters, it simply increases the gap between the ultra-wealthy and the average American. "The government bailed out the banks from 2008 on and have made the wealthy even wealthier, a boon to the top shareholders that write large campaign checks," Voudrie noted.
Secondly, it ensures that taxes will not be decreasing anytime soon, given the huge amount of money needed to keep health insurance companies afloat. "Now, Obamacare is going to do the same to the insurance industry. Once again we are going to see big industry bailed out and paid for by the broken backs of the middle-class--the 99%," Voudrie added. "And overwhelming majority of today's (and tomorrow's) retirees are in the 99%."
Once the average American realizes that this coming bailout is not only already written into law but quite likely to proceed, Voudrie believes that the public will respond forcefully. He cited one tangible way that taxpayers could protest this possibly unlimited financial help to insurance companies, urging all of his readers and clients to sign a petition protesting this hidden provision, which was artfully tucked into the law that approved Obamacare. The hard numbers in the law state that if health insurance companies' costs became higher than anticipated (an almost sure bet, at present), then the government would cover up to 80% of their losses.
Make your voice heard before it's too late. The last blow that most people nearing retirement need is another tax increase to pay for a federal program with loads of built-in problems, Voudrie concluded.
A financial services industry veteran with more than 20 years' experience, Jeff Voudrie is a new breed of private money manager. Using sophisticated electronic monitoring and software, combined with his 20 years' experience as a money manager, Jeff works with you to create a personal investments management portfolio that reflects your lifestyle goals and risk tolerance. He specializes in stable growth and prudent profits while applying a robust, patented risk management processes. When you work with Jeff, you have the security of knowing that your life savings is getting the attention it deserves.
Jeff Voudrie, a financial planner in Johnson City, TN has been interviewed by The Wall Street Journal, CBS MarketWatch, The London Financial Times and the Christian Science Monitor. He is a former syndicated newspaper columnist and the author of two ground-breaking books: How Successful Investors Tripled the Return of the S&P 500 and Why Variable Annuities Don't Work the Way You Think They Work. He accepts a limited number of new clients in his personal investments management practice. He and his wife Julie live with their seven children in Johnson City, TN. He is heavily involved in his local church and has done missionary work in Hungary and Cambodia.
Contact Information:
Common Sense Advisors
105 Keeview Court
Johnson City, TN 37615
877-827-1463
Jeff(at)CommonSenseAdvisors(dot)com