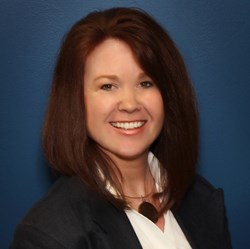 Any recruiter can increase their income by simply adding contract staffing to their business model.
MILWAUKEE (PRWEB) January 17, 2014
Contract staffing is outpacing overall job growth in the United States five times over, according to the Bureau of Labor Statistics. Recruiters can learn how to take advantage of this trend at an upcoming seminar hosted by the Wisconsin Association of Personnel Services (WAPS).
During the seminar, Top Echelon Contracting Senior Contract Staffing Administrator Tammi Shields will present the session "How to Grow Your Business with Contract Staffing." The seminar will be held on Wednesday, January 22, at the Kaplan Training Center in Milwaukee. The cost is $29 for members and $39 for non-members. A networking lunch will be provided.
Recruiters attending the seminar will learn:

Contract staffing trends
Industries/disciplines using contractors
Reasons why candidates like to work on a contract basis
How EASY it is to do contracting when you outsource the back-office
Tools and resources to help recruiters establish and grow their contracting services
How much profit recruiters can earn from contract staffing
"Any recruiter can increase their income by simply adding contract staffing to their business model," Shields said. "From their perspective, the front-office duties remain essentially the same. By utilizing a contract staffing back-office, they can offer contract staffing services without adding to their overhead."
Those who wish to attend must RSVP to Patrick Collins at patrick(at)alliancestaff.com in advance. If you are not a member of the 2013-14 program year yet, you can join WAPS for $99 and bring up to three attendees to the event for free.
About the Wisconsin Association of Personnel Services: The Wisconsin Association of Personnel Services (WAPs) is a professional trade organization dedicated to providing recruiters with the most effective tools needed to get ahead in a competitive industry. Members of WAPs are provided with an array of valuable benefits, services, and rewards including chapter meetings on relevant industry topics, a library of training and motivational materials, networking opportunities, and more.
About Tammi Shields: As a Senior Contract Staffing Administrator at Top Echelon Contracting, Inc., Tammi helps recruiters add and grow contract staffing services. She earned her Bachelors Degree in Marketing from Ball State University in Muncie, Indiana. With 7 years experience in the contract staffing industry and 8 years sales experience, she has an excellent background for technical, professional, and healthcare contract staffing services. In addition to being responsible for managing most of TEC's healthcare clients, Tammi travels regionally to build strong business relationships.